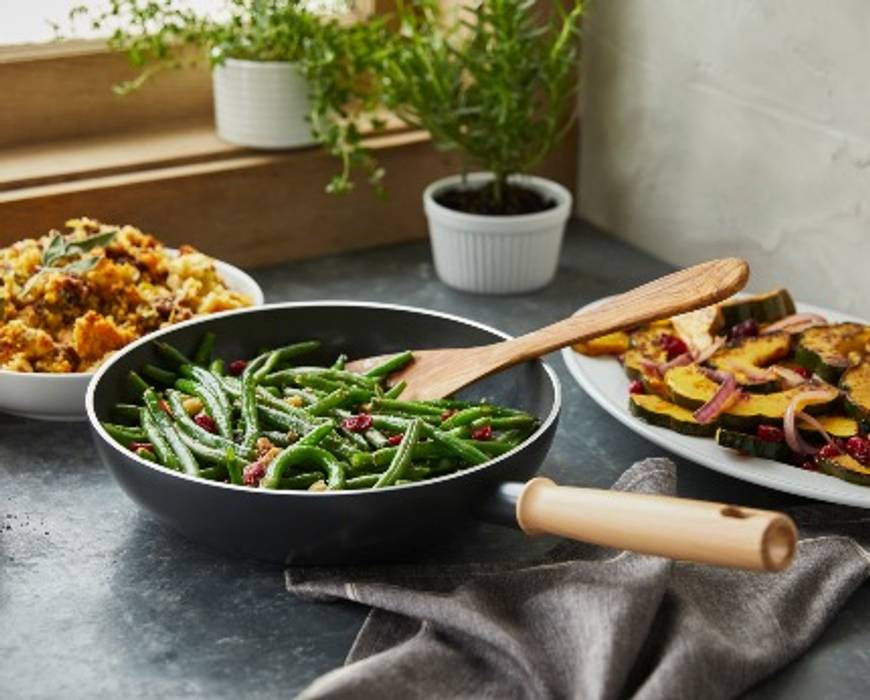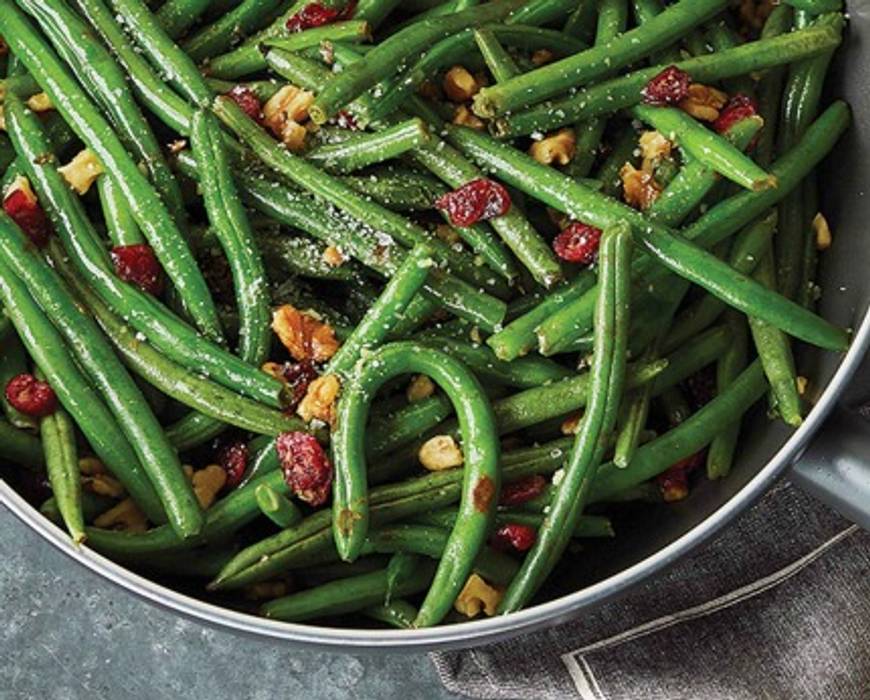 Sautéed Green Beans with Walnuts and Cranberries
Yields: 6 to 8 servings
Time: 5 minutes prep, 5 minutes cooking, 10 minutes total 
INGREDIENTS:
2 tablespoons olive oil
1 1/2 pounds fresh green beans, trimmed
1 teaspoon salt
Freshly ground black pepper to taste
Juice of 1 lemon
1/2 cup dried cranberries
1/2 cup walnuts, toasted and chopped
PREPARATION INSTRUCTIONS:
Sauté the green beans—Heat oil in skillet over medium heat. Add green beans, stirring to coat evenly, and add salt and pepper to taste. Sauté until desired tenderness is reached, about 5 to 10 minutes.
Add the mix-ins—Stir in lemon juice, cranberries, and walnuts and serve hot.
TIPS:
Stovetop Solution—Our easy skillet side dishes free up oven space for roasting turkey, cooking stuffing, and baking your favorite pies.
Featured Product
Hudson Ceramic Nonstick 11" Wok
Crafted from quick-heating aluminum, this 11" wok features gently sloped sides to help you cook up colorful stir-fries, fluffy scrambles, and caramelized veggies. Plus, our ceramic nonstick makes cleanup a breeze.