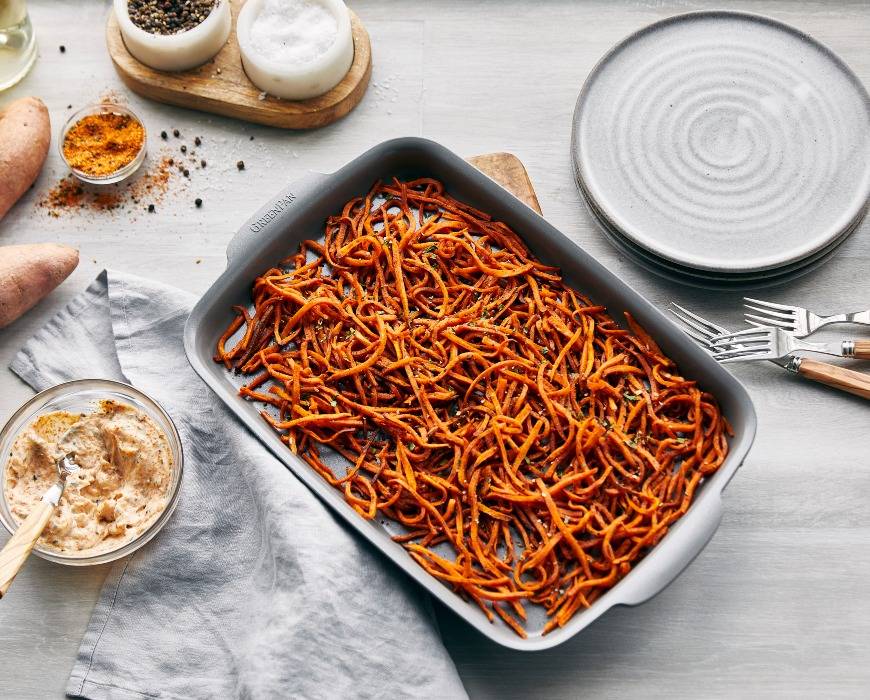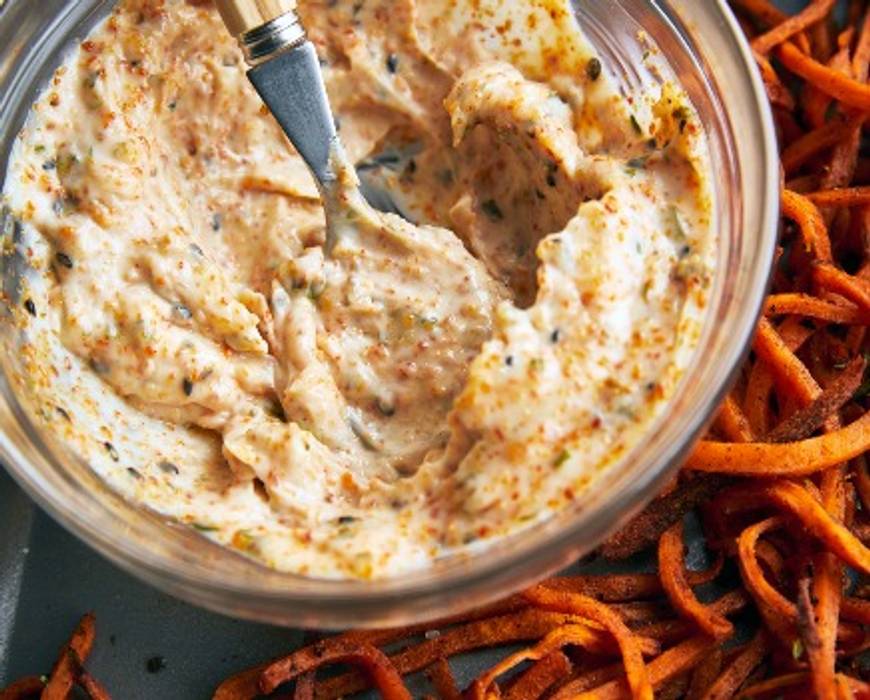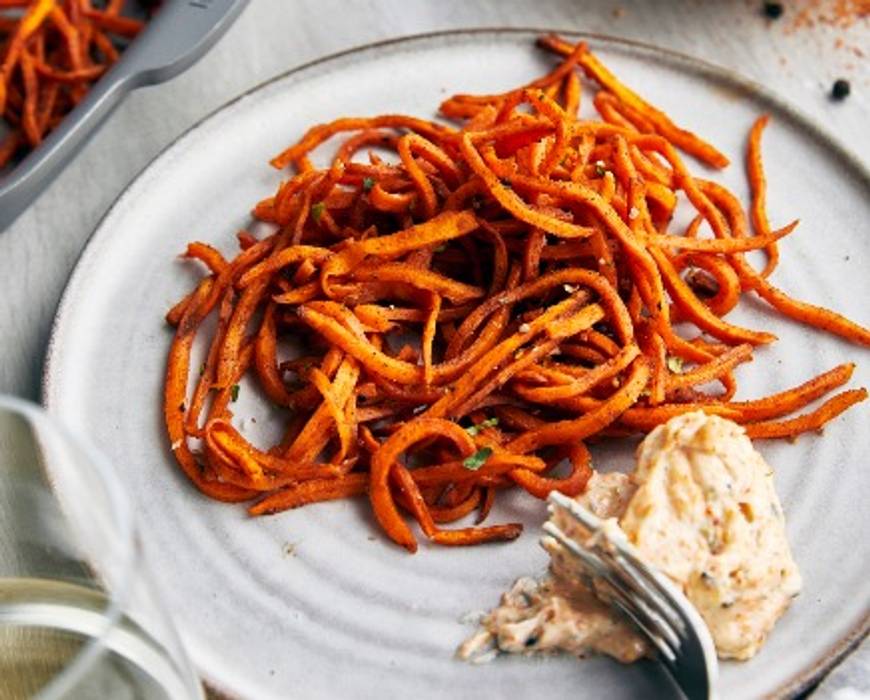 Baked Shoestring Sweet Potato Fries
Yields: 2 to 4 servings
Time: 10 minutes prep, 35 minutes baking, 45 minutes total
INGREDIENTS:
2 large sweet potatoes, washed, dried, and julienned into thin strips
2 tablespoons olive oil
1 teaspoon paprika
1 teaspoon garlic powder
1 teaspoon salt
1/4 teaspoon cayenne pepper
PREPARATION INSTRUCTIONS:
Prepare to bake—Preheat oven to 350°F.


 Prep the potatoes—Place potatoes on two large non-stick baking sheets. Drizzle with olive oil and sprinkle with spices, then toss to coat everything evenly.


 Bake the potatoes—Spread potatoes in a single layer (doesn't have to be perfect!) and bake for about 15 minutes. Use a spatula to move the potatoes around a bit to ensure even cooking. Return pans to oven, rotating them front to back and top shelf to bottom shelf. Continue baking until potatoes are browned and slightly crisped (they'll continue to crisp up as they cool).


 Finish and serve—Let potatoes rest a few minutes to reach maximum crispiness, then dig in!
TIPS:
Dip it Good! We love dipping shoestring fries in everything from garlic aioli and remoulade to sauces made with spicy Sriracha or tangy mustard. Craving sweet and salty? Two words: marshmallow sauce.
Size Matters—When you're slicing potatoes, aim for making them uniform in thickness to ensure even baking. If you see a few that are browning too quickly, remove them early for a cook's snack.
Featured Product
Premiere Ovenware Ceramic Nonstick 13" x 9" Quarter Sheet Pan
Crafted from ultra-tough cast aluminum, this pan is our go-to for sides, veggies, and hundreds of other smaller things. The rolled edges make it extra sturdy and warp-resistant to prevent food from cooking unevenly.