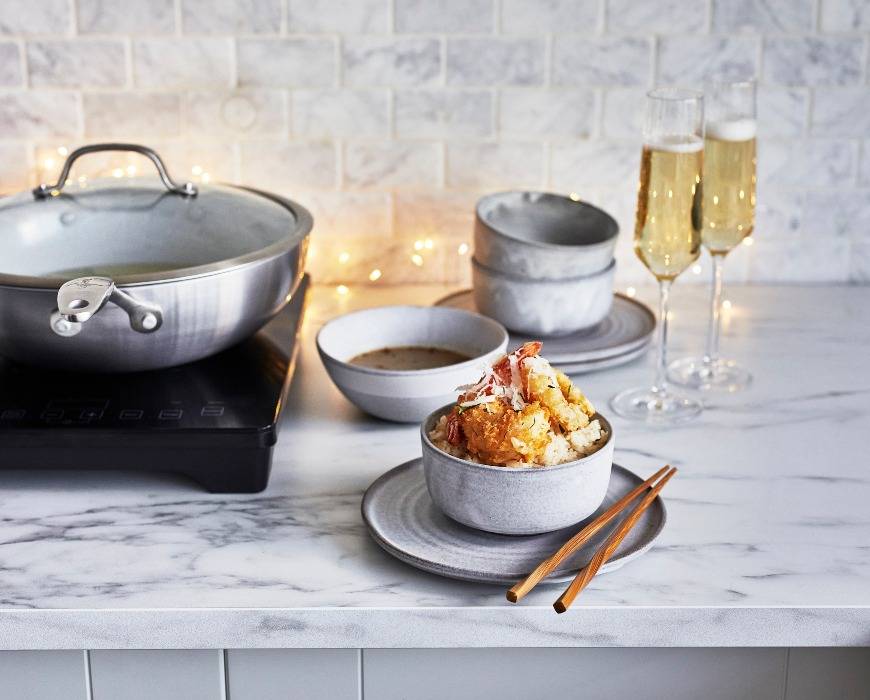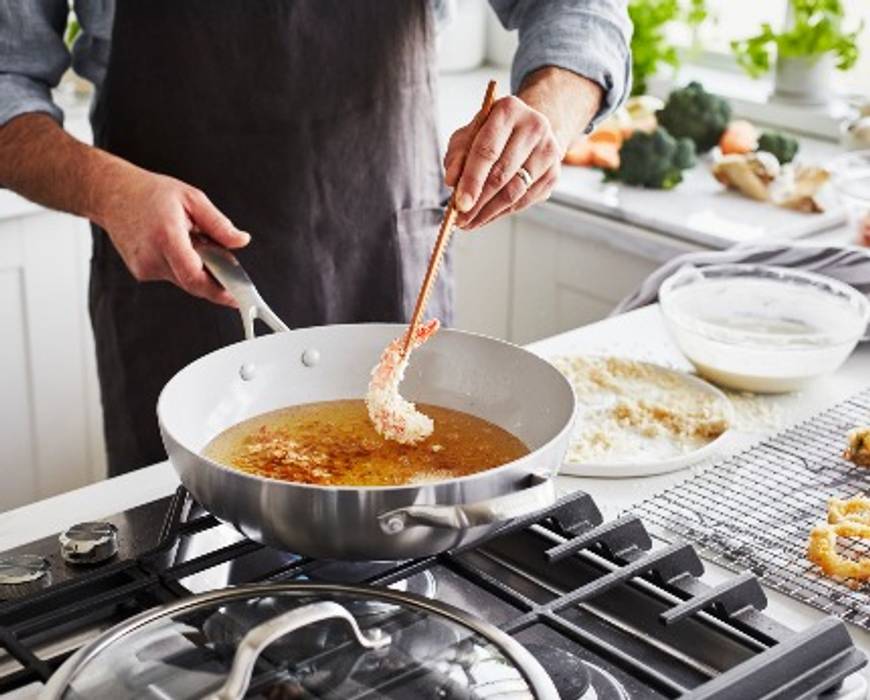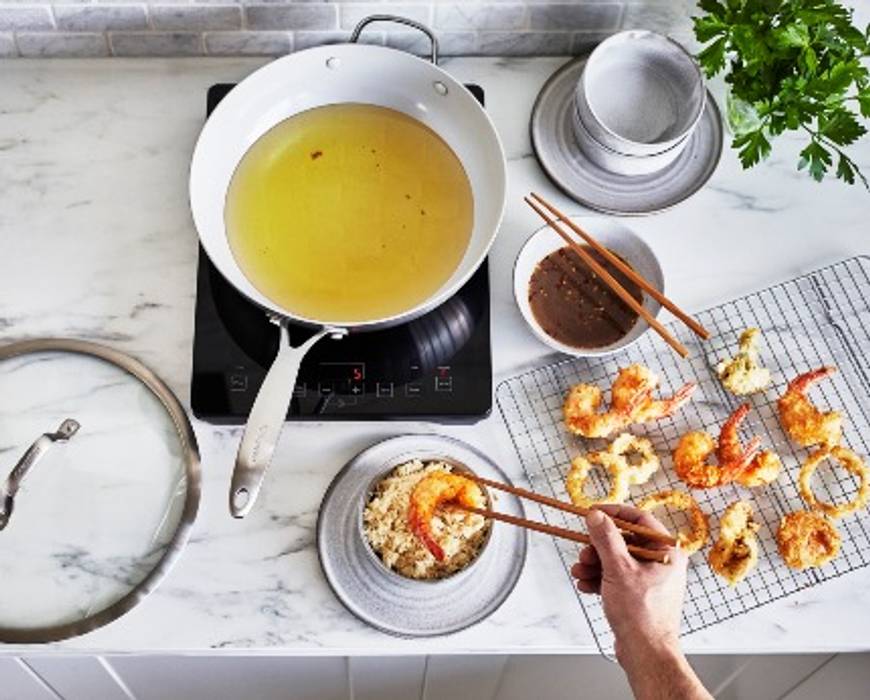 Shrimp and Vegetable Tempura
Yields: 3 to 4 servings
Time: 5 min prep, 15 min cooking, 20 min total

INGREDIENTS:
For the dipping sauce:
3/4 cup dashi stock
2 tablespoons soy sauce
2 tablespoons mirin (Japanese sweet wine)

For the batter:
1/2 cup all-purpose flour
1/2 cup cornstarch
1 teaspoon kosher salt
1 large egg, beaten
3/4 cup ice-cold club soda

For frying:
3 to 4 cups thinly sliced vegetables
12 large shrimp, peeled and deveined with tail on
Vegetable, canola, or peanut oil

For serving:
4 cups cooked Jasmine rice

PREPARATION INSTRUCTIONS:
Make the dipping sauce—In a small bowl, whisk together dashi stock, soy sauce, and mirin. Set aside.
Make the batter—In a medium bowl, stir together flour, cornstarch, and salt. Pour in beaten egg and club soda and stir with chopsticks to combine evenly. Batter will be lumpy. Refrigerate batter till ready to use.
Prep for frying —Fill a wok or deep pot halfway with oil and place over medium-high heat. Place a wire rack over a sheet pan lined with paper towels. Heat oil to 375 degrees F or test oil by dropping in a bit of batter. If it sizzles vigorously but doesn't brown too quickly you're good to go.
Fry the tempura—Gently dip vegetables and shrimp in tempura and lower into oil. Fry in small batches to avoid overcrowding. Flip and separate items while frying until batter is crisp and golden brown, about 1 to 1 1/2 minutes. Transfer to wire rack. Allow oil to reheat between batches.
Serve and enjoy—Divide tempura and rice between four individual plates and serve with a side of dipping sauce. 

TIPS:
Chill Out - To ensure that tempura is super crisp and not greasy, keep batter as cold as possible and fry in 375-degree oil.
Featured Product
Venice Pro Ceramic Nonstick 12" Wok with Lid and Helper Handle
Gently sloped sides and an eye-catching stainless steel exterior make this 12" wok remarkable for a wide range of techniques, from frying to braising. The handy lid is great for steaming and the helper handle makes sure you have total...