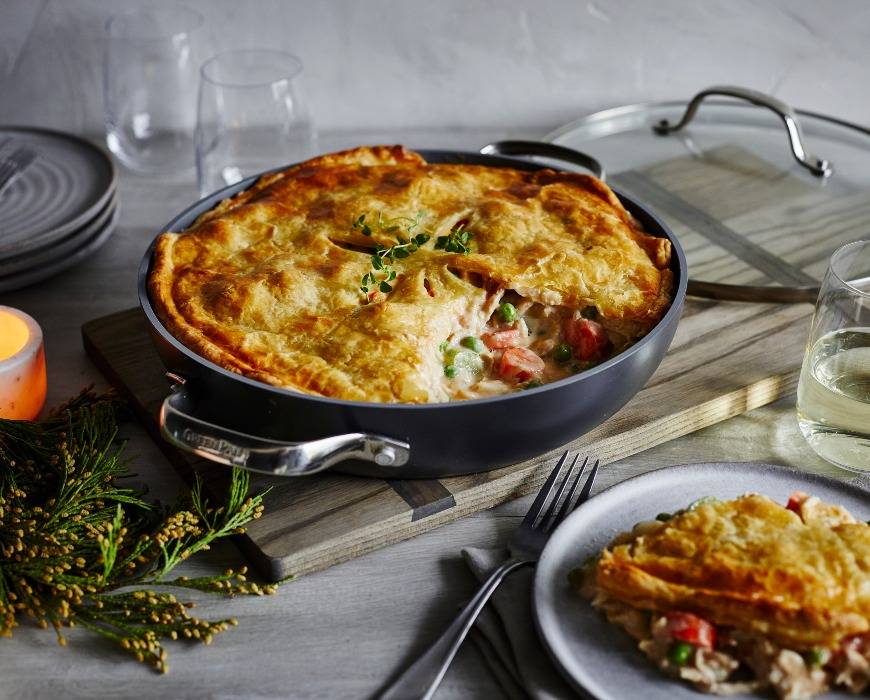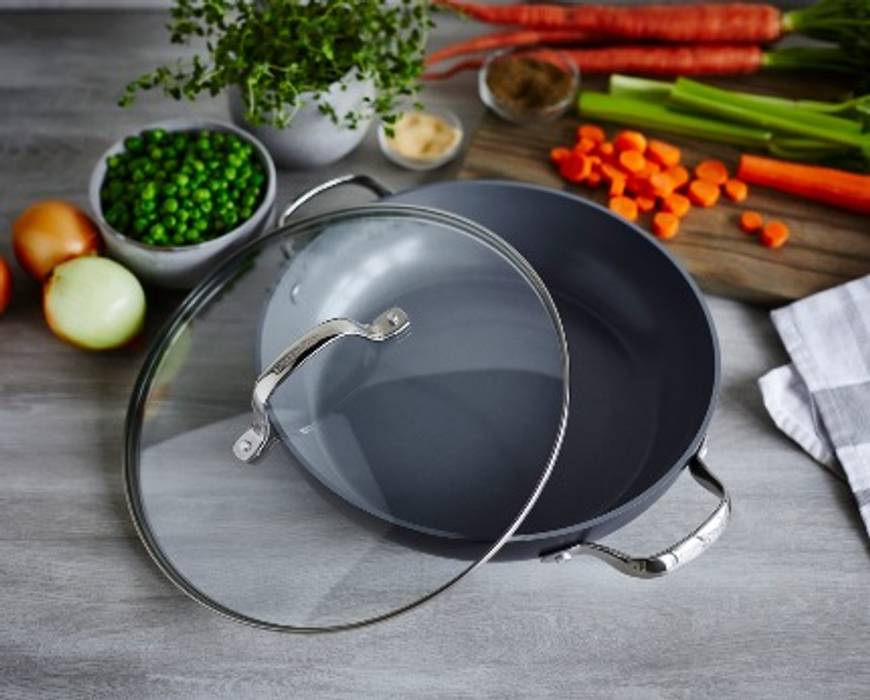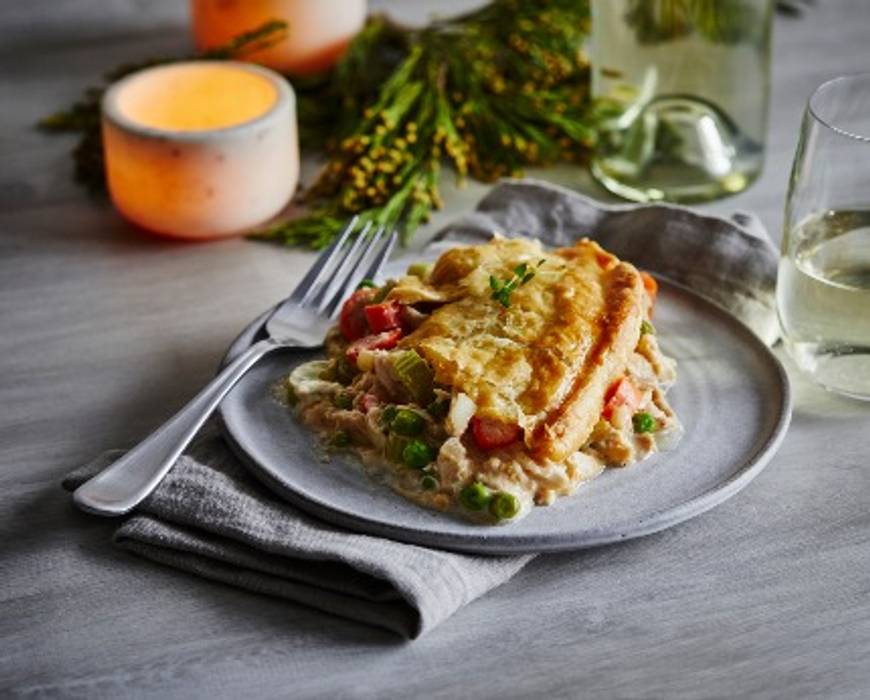 Yields: 8 servings
Time: 15 min prep, 45 min cooking, 60 min total
INGREDIENTS:
1 stick butter
2 medium carrots, 1/4-inch sliced
1 cup 1/4-inch sliced celery
1 medium onion, chopped
1/2 cup all-purpose flour
1 teaspoon salt
1/2 teaspoon black pepper
1 teaspoon garlic powder
1 cup whole milk
2 cups low-sodium chicken stock
1 cup frozen peas
1 cup frozen corn
4 cups shredded cooked chicken (from 1 rotisserie chicken or 3 chicken breasts) 1 package frozen puff pastry, thawed but still cold
1 egg (for pastry wash)

PREPARATION INSTRUCTIONS:
Prepare to bake—Preheat oven to 425 degrees F.
Sauté the veggies—In a large, ovenproof skillet, melt butter over medium heat. Add carrots, celery, and onions and sauté until onions are translucent, about 5 minutes.
Make the roux—Add flour, salt, pepper, and garlic powder to vegetables, stirring to create a thick paste. Cook for about 2 minutes.
Start the sauce—Slowly add milk, whisking continuously until completely incorporated. Then slowly pour in chicken stock, continuing to whisk until mixture has thickened slightly.
Finish the sauce—Stir in chicken, peas, and corn until evenly distributed throughout sauce.
Add pastry topper—On a lightly floured surface, unfold puff pastry, dust lightly with flour and roll gently to flatten out any seams. Cut pastry to fit skillet size and place on top of pot pie mixture. In a small bowl, beat together egg with 1 tablespoon water. Brush egg wash over top of puff pastry.
Bake and enjoy—Transfer skillet to preheated oven and bake until pastry is beautifully browned and filling is bubbling, about 25 minutes. Cover with foil if pastry is browning too quickly.

TIPS:
For best results, thaw puff pastry in the fridge overnight. Short on time? Thaw on countertop, but make sure it doesn't get too warm. If butter starts to melt, pop pastry in the refrigerator for about 30 minutes to firm up again.
Featured Product
Valencia Pro Ceramic Nonstick 11" Everyday Pan with Lid
Crafted from hard anodized aluminum for maximum strength and scratch resistance, this 11" everyday pan is your go-to for one-pan meals, searing steaks, or sautéing veggies. The two side handles make stovetop-to-oven transfers effortless.