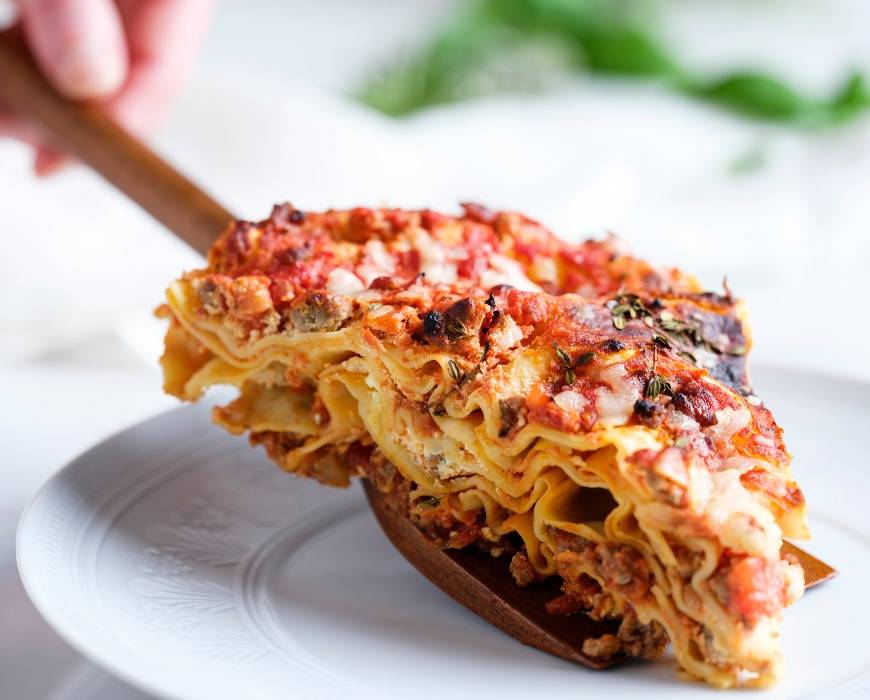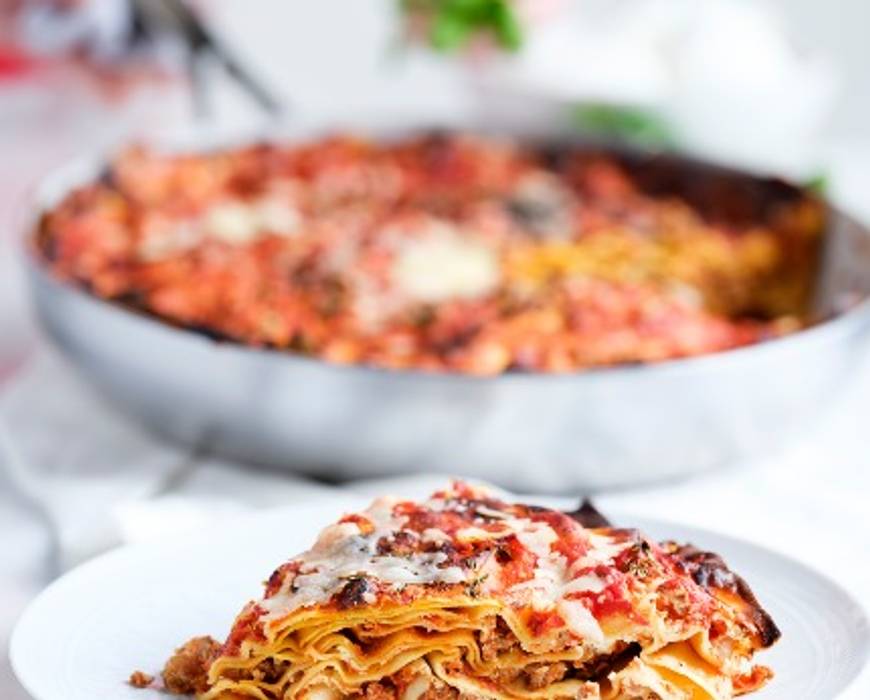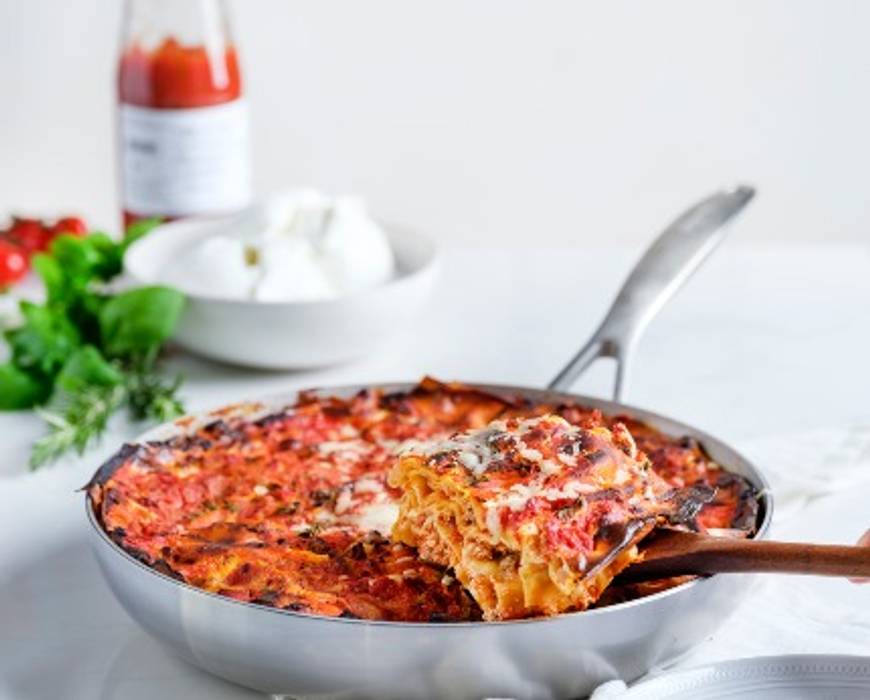 Yields: 6 servings
Time: 15 minutes prep, 40 minutes cooking, 55 minutes total

INGREDIENTS:
8 to 10 lasagna noodles, uncooked
1/2 pound ground beef
1/2 pound ground pork
1 teaspoon Italian seasoning
1 teaspoon oregano
Salt and pepper to taste
1 large jar of marinara sauce (24 ounces)
16 ounces ricotta cheese
8 ounces shredded mozzarella

PREPARATION INSTRUCTIONS:
Prepare to bake—Heat oven to 400°F.
Brown the meat—In a large skillet over medium-high heat, add ground beef, ground pork, Italian seasoning, oregano, and about a teaspoon each of salt and freshly ground black pepper. Cook until meat is mostly browned, about 8 minutes. Drain excess fat.
Make sauce—Add marinara sauce to skillet and stir to combine with meat. Reduce heat to medium low and simmer for about 5 minutes. Transfer sauce to about 2/3 of the sauce to a large bowl.
Assemble the lasagna—Add a layer of noodles to skillet (you'll have to break them to fit). Top with about 1/2 of the ricotta, and 1/3 of the mozzarella. Make another layer with 1/3 of the sauce, the rest of the lasagna and ricotta, and 1/3 of the mozzarella. Spread the remaining sauce over the top and sprinkle evenly with the rest of the mozzarella.
Cook the lasagna—Cover the skillet tightly with foul and bake until noodles are tender and mozzarella is bubbly, about 25 to 30 minutes. Let lasagna rest for about 5 minutes before serving.

TIPS:
Avoid Dry Noodles—Cover the final layer of lasagna noodles completely with sauce and cheese or they could become brittle.
Mix it Up—Our beef and pork combo adds depth of flavor, but feel free to choose one or the other if you prefer one or the other.
Featured Product
Venice Pro Ceramic Nonstick 12" Frypan
Designed to stay shiny for years, this 12" frypan is a stunning and spacious addition to any kitchen. Finished with our signature healthy ceramic nonstick coating, it's safe for all cooking surfaces (ovens, too).