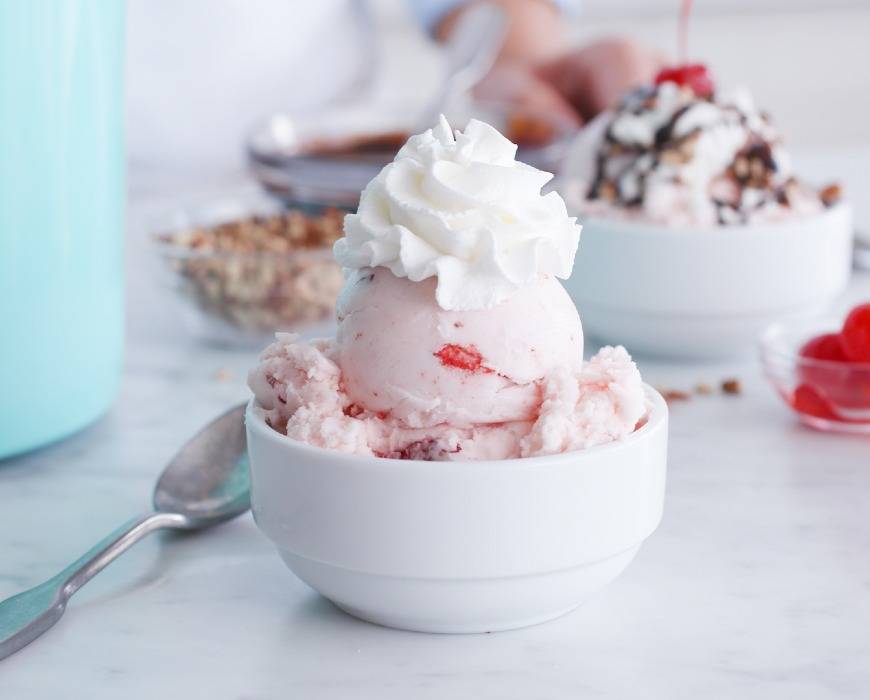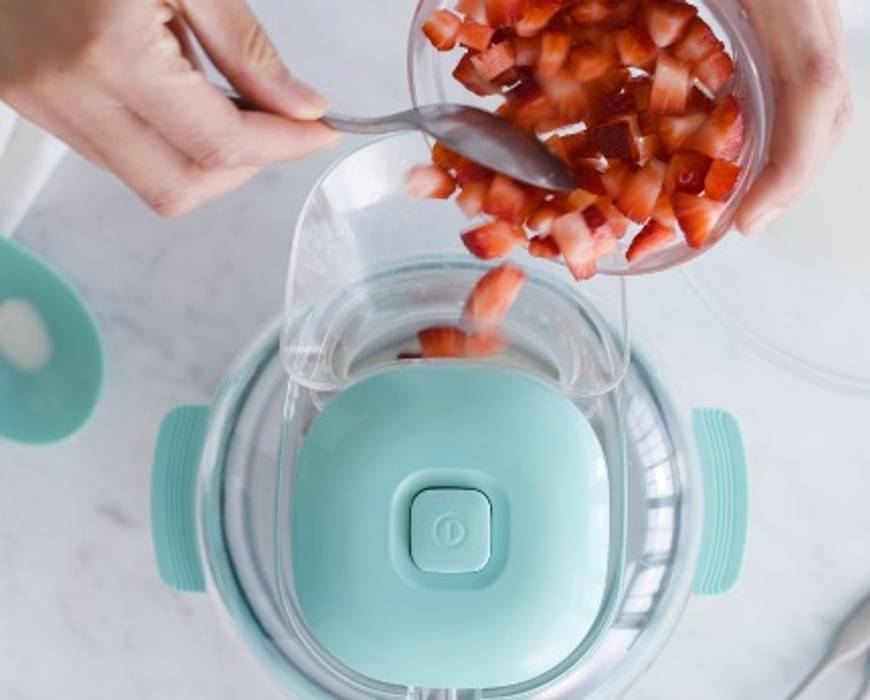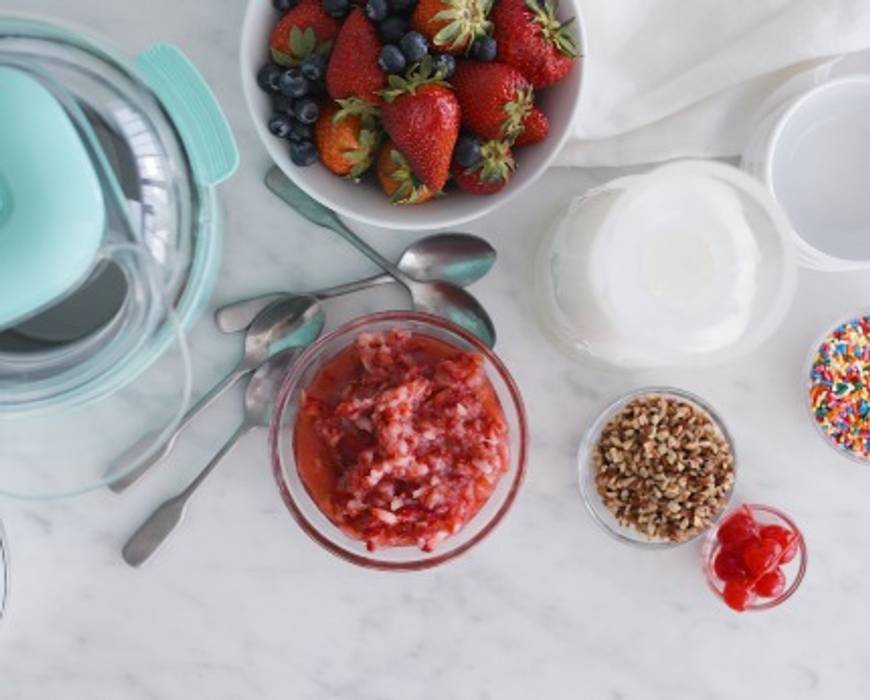 Yields: ~1.5 quarts 
Time: 20 minutes prep, 2 hours chilling, 20 minutes churning, 2 hours 40 minutes total 
INGREDIENTS:
For the strawberry purée 
2 cups quartered strawberries (about 1 pound)

 

2 to 4 tablespoons granulated sugar, depending on sweetness of berries

 
For the ice cream 
1 cup whole milk

 

1/2 cup granulated sugar

 

Pinch of salt

 

2 cups heavy whipping cream

 

1 teaspoon vanilla bean paste or extract

 
PREPARATION INSTRUCTIONS:
Macerate the strawberries—Place strawberries in a small bowl, sprinkle with sugar, and stir to combine. Let sit on countertop for 20 to 30 minutes, stirring occasionally, until juices are released.
Purée the strawberries—Place berries in a blender or food processor and pulse until smooth. Cover berries and transfer to fridge—either leave in blender carafe/food processor bowl or transfer back into small bowl.
Make the ice cream base—In a medium bowl, whisk together milk, sugar, and salt until sugar is completely dissolved. Stir in cream and vanilla until evenly combined. Cover and place in fridge at least an hour or 2.
Churn the ice cream—Turn on your GreenLife Scoop Express ice cream maker. Pour the milk/cream mixture into the frozen freezer bowl. Mix until the base thickens and starts to resemble soft-serve ice cream, about 15 minutes.
Add the strawberries—Pour strawberry purée into the ice cream maker and continue mixing until all the purée is evenly distributed and the ice cream is a lovely pink color, about 5 minutes.
Chill, if desired—If you'd like a firmer ice cream, transfer to an airtight container and place in the freezer for about 2 hours or overnight. Keep any leftovers (ha!) in the freezer for up to 2 weeks.
TIPS:
No Blender? No Problem!—Simply crush strawberries with a potato masher, pastry cutter, whisk, or fork. Try to mash them as finely as possible—larger strawberry pieces will have an icy texture. 
Berry Delicious—Our recipe works great with all kinds of berries—raspberries to blackberries, blueberries to huckleberries. Just use more or less sugar when macerating, depending on the ripeness of berries. 
Featured Product
GreenLife Ice Cream Maker
Our sister brand's ice cream maker is specially designed to simplify mixing ingredients, so you get flavor in every bite. Craft a healthy dessert masterpiece or add your favorite mix-ins and toppings with ease!