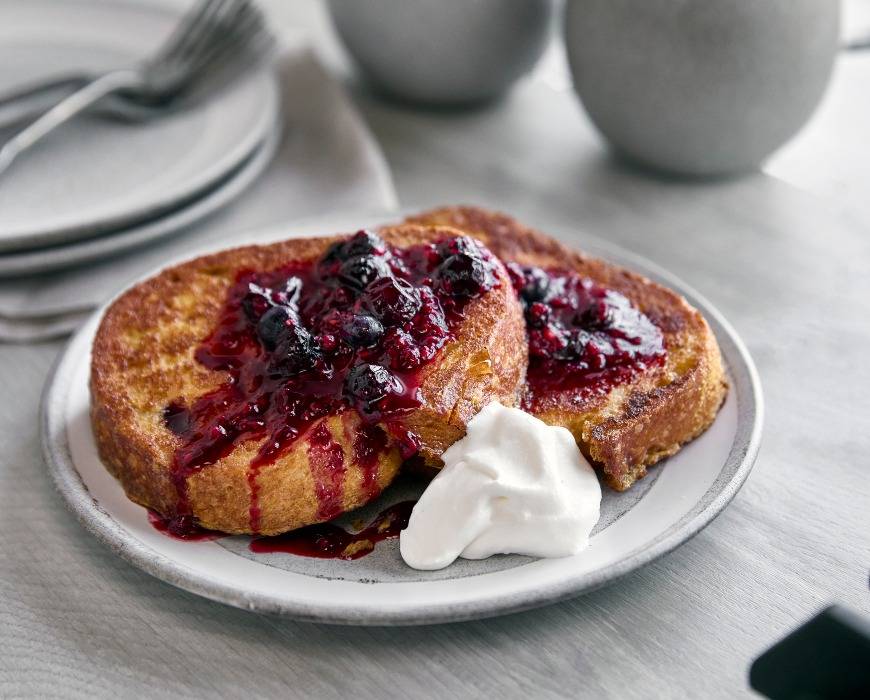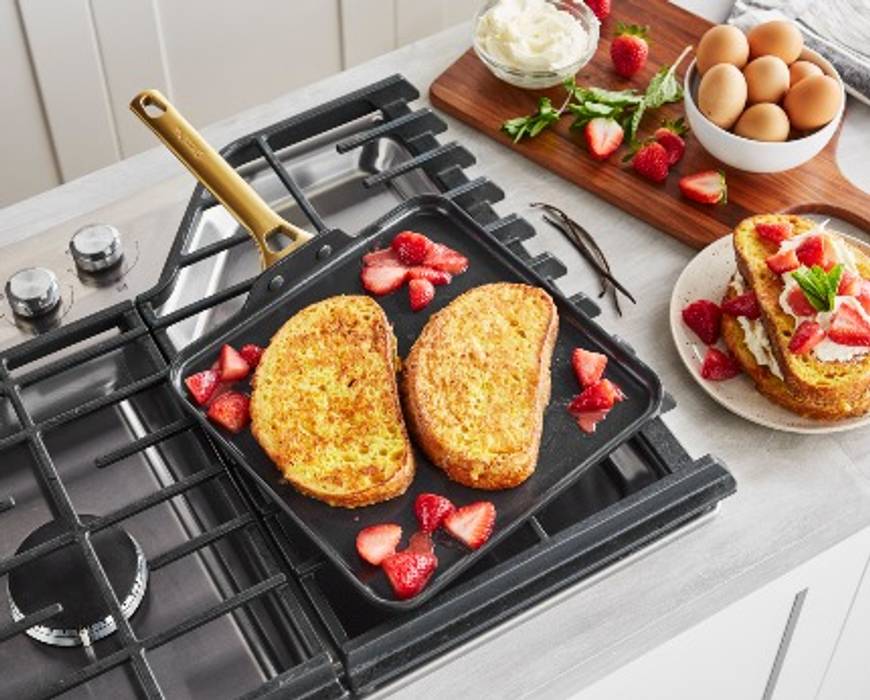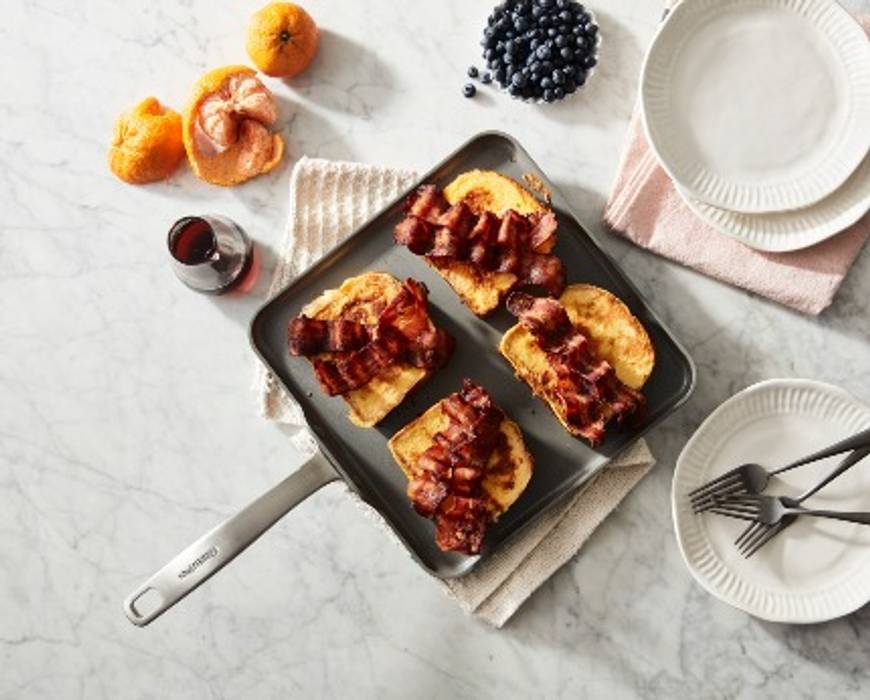 5 Ways to Tastier French Toast
1. Pick Up Sticks
Forget the fork—finger foods are more fun! Slice Texas toast or other thick bread into sticks, soak in custard and pan fry as usual, and serve with a side of maple syrup for dunking. Yum!
2. The Right Stuff
Dress up French toast with fillings like sweetened cream cheese, hazelnut spread, fruit preserves, or even PB&J. Caution: you may never settle for ordinary French toast again.
3. Flip Out
Easiest French toast ever—no flipping required. Simply soak bread slices in custard and bake at 350°F in a sheet pan till golden brown and firm—about 30 minutes.

4. Vegan Variation
Make custard by whisking together 1 cup unsweetened almond milk, 1/4 cup cornstarch, 2 teaspoons maple syrup, 1/2 teaspoon baking powder, and 1 teaspoon each vanilla and ground cinnamon.
5. Love Your Leftovers
The best thing since sliced bread—transform day-old cinnamon rolls, croissants, biscuits, or waffles into the ultimate French toast. Fall in love with breakfast all over again.