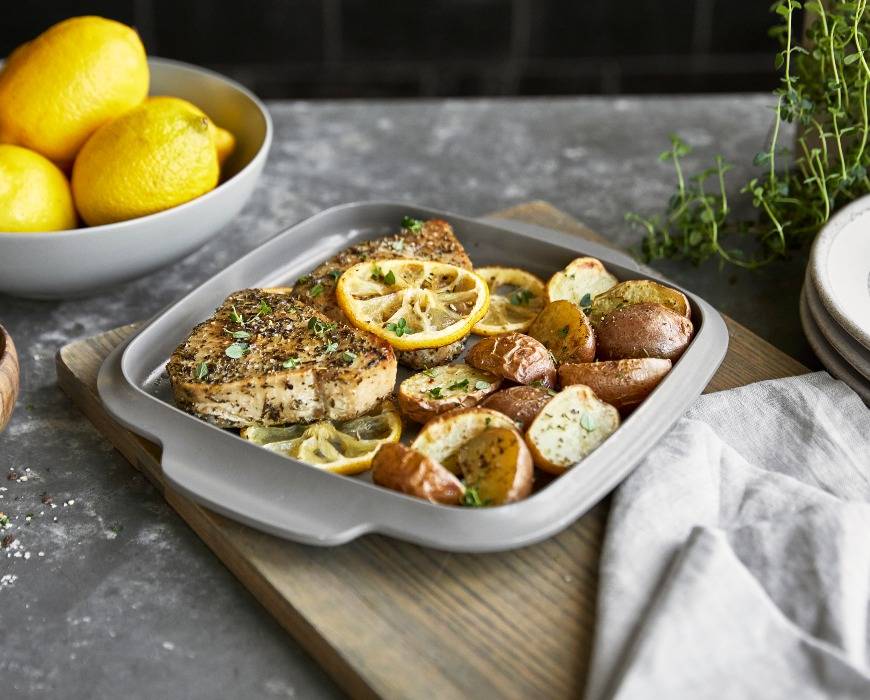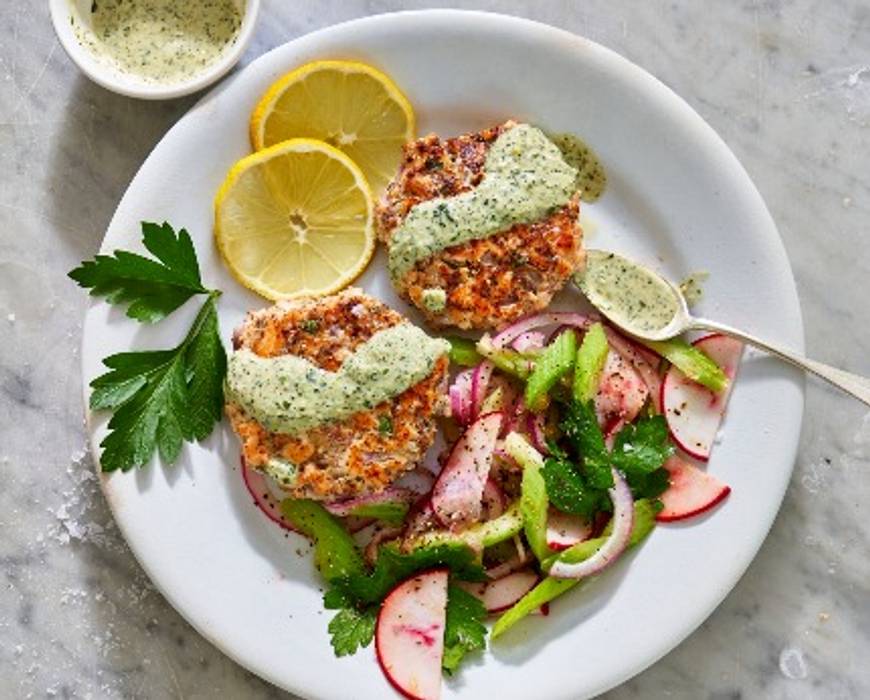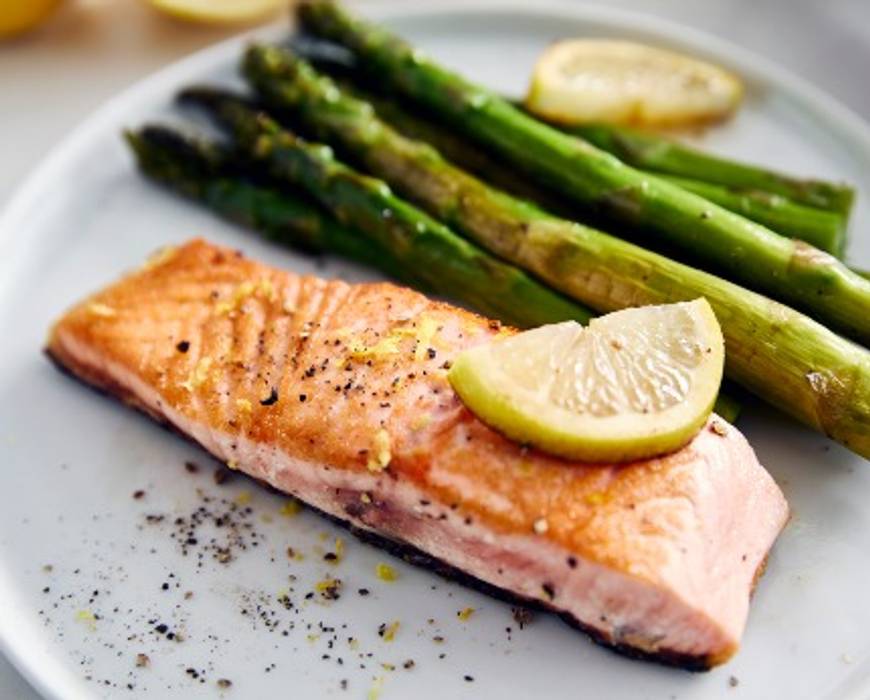 7 Simple Fish Recipes for Weeknight Dinners
1. Grilled Salmon and Asparagus with Charred Lemon Caper Butter
Nothing beats a quick, easy, fresh and delicious dinner – except one that also brings a unique twist sure to impress!  This classic meal of salmon and asparagus is brought to new heights with a complex charred lemon and caper butter.   

2. Pan Seared Halibut with Beet, Fennel and Orange Salad
White Balsamic Marinated Baby Beets from Love Beets are the perfect complement to the southern Italian inspired flavors of this recipe.  Feel free to substitute any white fish of your choice, or even chicken if you'd prefer.  The beets and flavors of this dish pair with so many things!
Our take on the classic French composed salad comes together easily thanks to your Premiere Slow Cooker, which steams all the ingredients to perfection. Whisk together a garlic Dijon vinaigrette and lunch or dinner is done!
Rich and creamy Icelandic Provisions Plain Skyr brings this Salmon Club to a whole other level!  Perfectly toasted bread surrounding layers of pan seared salmon, crispy bacon, and delicious fresh vegetables, all topped off with a Skyr Green Goddess Dressing, makes for showstopper of a sandwich packed with flavors and textures!

5. Spicy Pan-Seared Salmon with Lemon and Asparagus
Want compliments you don't have to fish for? Our pan-seared salmon delivers! Fresh lemon provides a tart citrus tang, while red pepper flakes add a touch (or more if you like) of spice. Paired with a side of lemon-pepper asparagus, it's a simple, yet spectacular, weeknight dinner.

6. Lemon-Herb Tuna Steaks with Potatoes
A flavor-packed sheet pan meal in just 30 minutes—what's the catch? Tuna! Marinated with a blend of herbs and paired with roasted Yukon golds, it's a great way to shake up your weeknight routine. Plus, you can easily scale our recipe to feed the whole family.
Move over crab cakes—there are other fish in the sea! Enjoy Sunbasket's crispy salmon cakes accented with onion, parsley, and Dijon mustard. Paired with a zesty celery and radish salad, they're a deliciously healthy addition to your dinner repertoire.
Featured Product
Premiere Ovenware Ceramic Nonstick 4-Piece Set
Rediscover oven cooking with this endlessly versatile 4-piece set. The solid, one-piece designs eliminate food traps to make everything easy and these pans are perfect for classic casseroles, family-sized lasagna, slow roasted meats, and so much more.