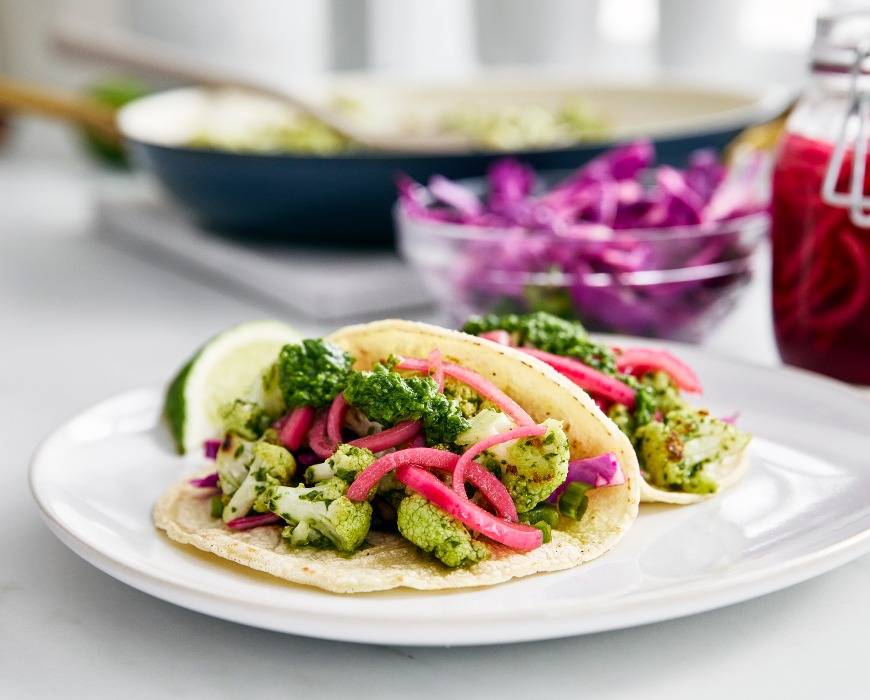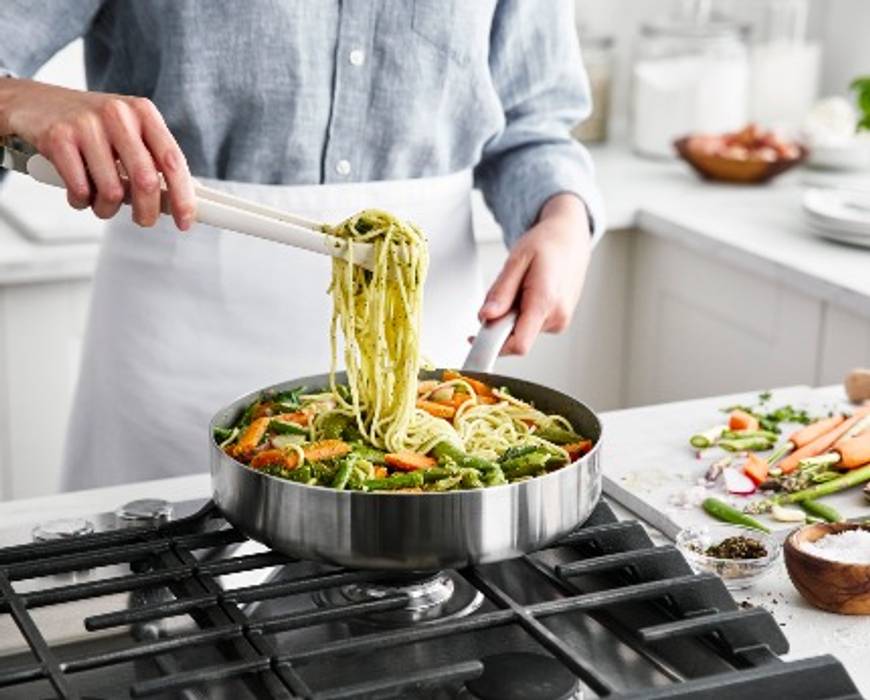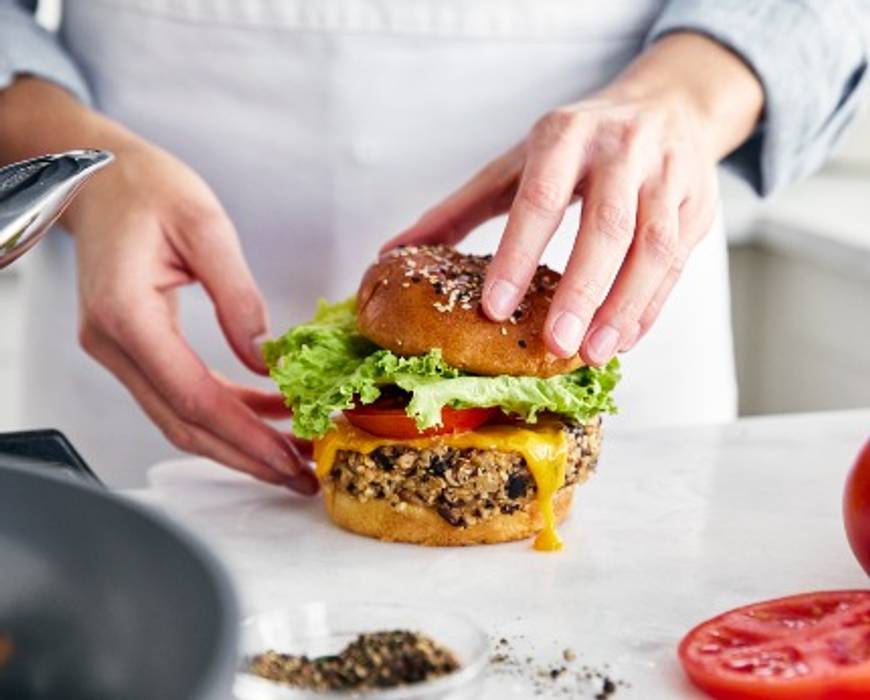 8 Easy and Delicious Meatless Dinner Ideas
1. Cauliflower Tacos with Chimichurri and Pickled Onions

Our vegetarian tacos are so packed with flavor no one will ever miss the meat. We pair skillet roasted cauliflower with homemade chimichurri, and top it off with DIY pickled onions—all stuffed in a warm corn or flour tortilla. Simply irresistible.
Packed with umami flavor, our homemade veggie burgers take more prep (and gentle handling to ensure they hold together) than frozen patties, but they taste So. Much. Better. Totally worth the all the extra time and TLC.

3. Panzanella Salad with Skillet-Toasted Bread
When life gives you stale bread, make panzanella! Our take on this traditional Tuscan salad pairs skillet-toasted bread with ingredients that celebrate the colors of the Italian flag: Green (cucumbers and bell pepper), White (Parmesan), and Red (tomatoes and onions).

4. Pasta Primavera with Lemon Pesto
Spring in a bowl—our pasta primavera features a medley of fresh farmers market finds paired with a zesty lemon basil pesto and topped with plenty of nutty Parmesan.
Sweet and smokey with that classic BBQ flavor, then topped with a tangy coleslaw, these Lightlife Original Tempeh BBQ Burgers are sure to be a crowd pleaser for any back yard get together!

6. Spinach and Ricotta Stuffed Shells
Try a new spin on pasta featuring jumbo shells stuffed with spinach and a blend of three cheeses. Add homemade or your favorite store-bought marinara and bake to creamy perfection.

7. Vegetarian Skillet Enchiladas
Satisfy your Tex-Mex cravings with fresh veggies, black beans, corn, and tortillas in a spicy sauce topped with plenty of bubbly cheddar cheese. Our vegetarian enchiladas make a quick and easy meal, morning, noon, or night.

8. Vegan Quesadillas with Charred Onion Salsa and Chipotle Bean Dip
Perfect for everything from brunch to game night with friends, our cheesy, crunchy quesadillas with homemade salsa and bean dip are sure to be a crowd pleaser. 
Featured Product
Reserve Ceramic Nonstick 8", 10" and 12" Frypan Set | Twilight with Gold-Tone Handles
Featuring a deep, captivating finish, this frypan trio is more than good looks: the duoforged hard anodized construction makes it extra tough and scratch-resistant. The meal possibilities are endless—flavorful frittatas, seared salmon, and so much more.