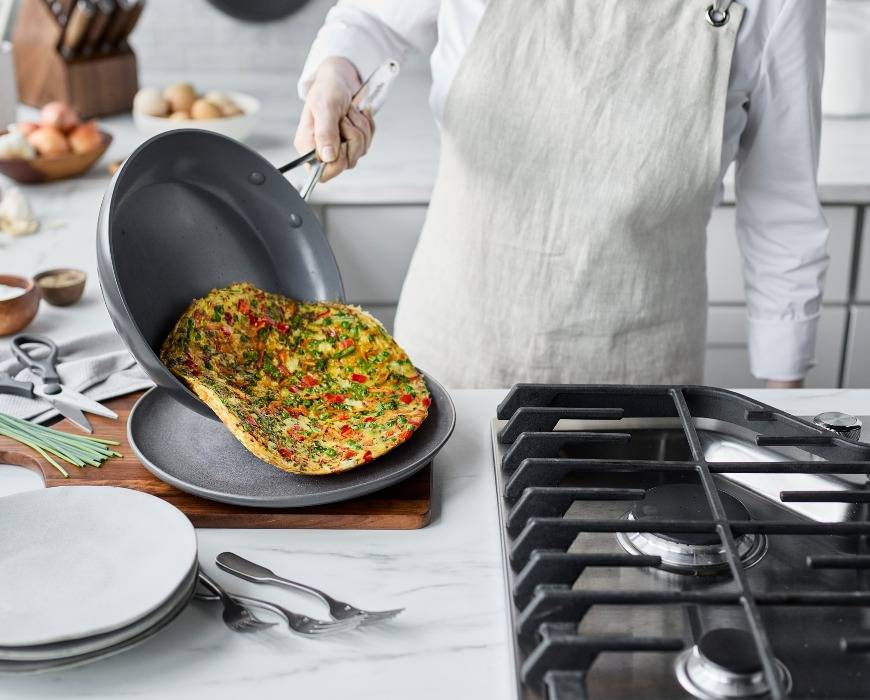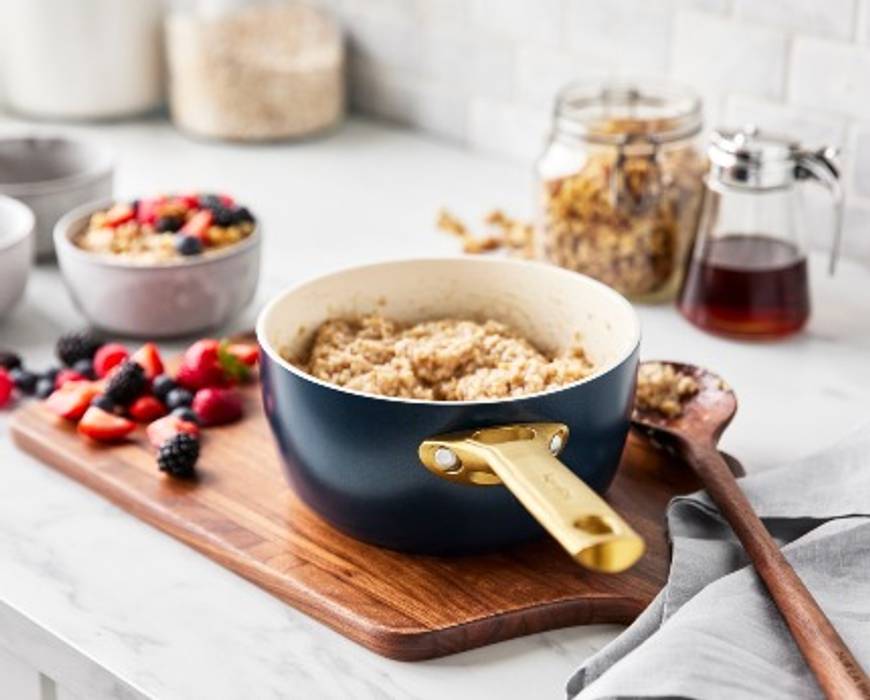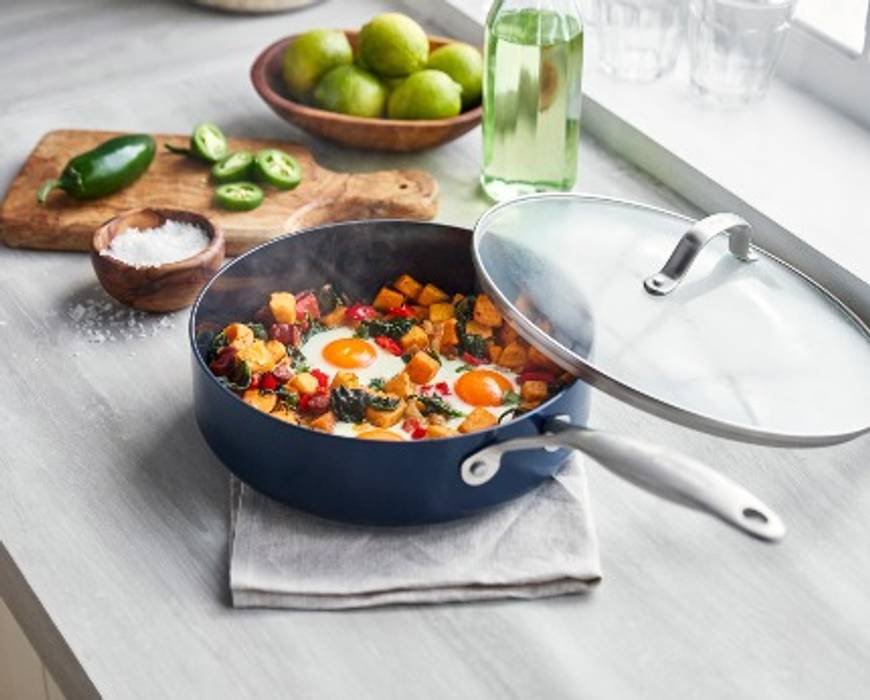 6 Healthy Breakfast Recipes
1. Maple Walnut Steel Cut Oatmeal
Start your day off right with a comforting bowl of old-fashioned steel cut oatmeal dressed up with walnuts, cinnamon, maple syrup, and fresh fruit.
2. Harissa Smashed Chickpea Breakfast Sandwich
Packed full of savory herbs and spices, this flavorful vegetarian version of a classic breakfast sandwich will be a great start to any morning.
Eggy, cheesy, and packed with plenty of sautéed veggies, frittatas make a deliciously simple one-pan meal—morning, noon, or night. Incredibly versatile, our recipe makes it easy to showcase your fresh farmers market finds—or clean out your crisper drawer.
Spice up your morning with a south of the border favorite. Our healthy hash pairs butternut squash and red bell pepper with crispy chorizo, diced jalapeños, and oven-baked eggs. Topped with cilantro, sliced avocado, and a squeeze of lime, it's sure to be an eye-opening experience.
Nervous about making crepes? Don't be! Think of them as a pancake's fancy French cousin. With our recipe, you can easily create scrumptious buckwheat crepes filled with ham, Gruyère, and sunny-side-up eggs—no special equipment required.
The incredible versatility of shakshuka is on full display in this one-pan meal featuring Vital Farms eggs and pasture-raised butter.
Featured Product
Valencia Pro Ceramic Nonstick 11" Frypan
Built for daily demands, this 11" frypan is our goldilocks size—not too big, not too small, and perfect for just about any meal. Plus, it's crafted from hard anodized aluminum for maximum strength and scratch resistance.