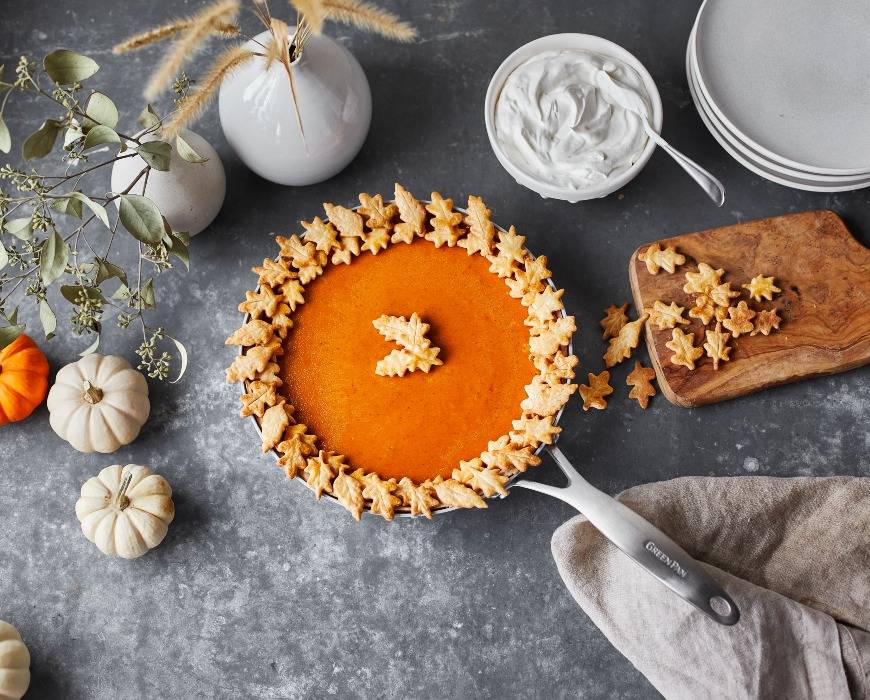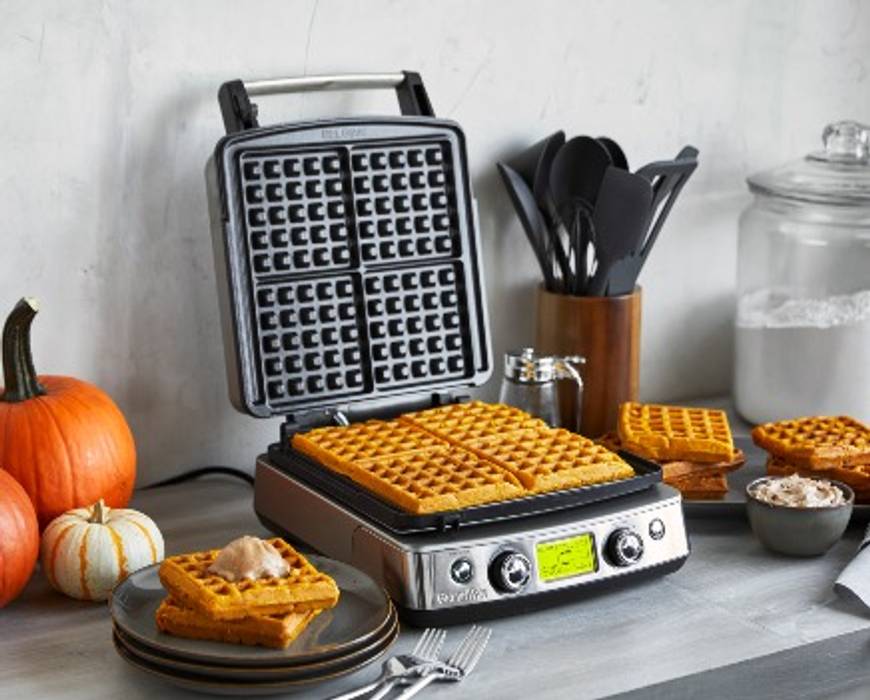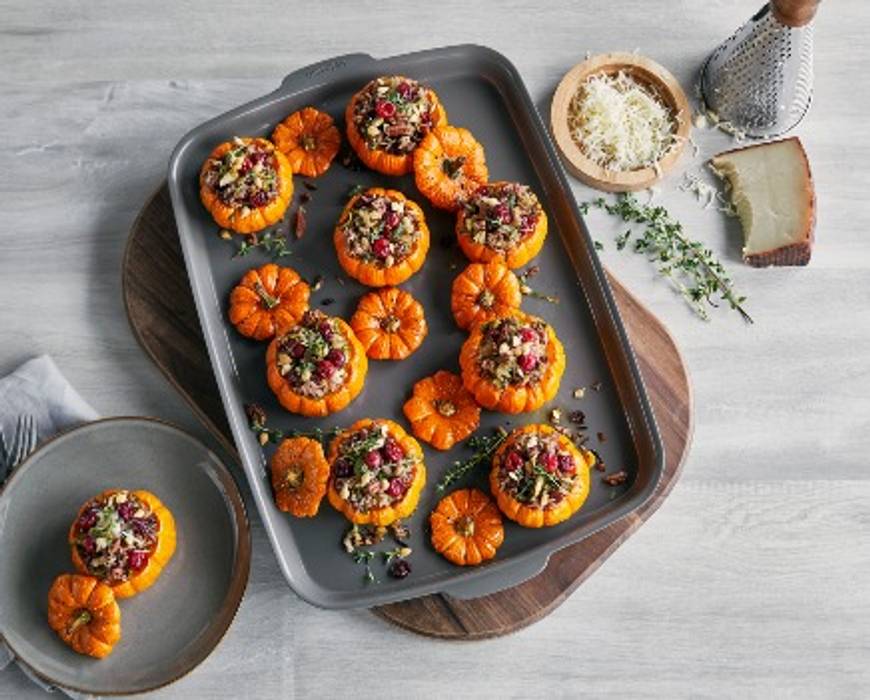 Our 6 Favorite Pumpkin Recipes for Fall
That chill in the air means it's time to indulge in our scrumptious waffles starring pumpkin purée and warming spices like cinnamon, ginger, and clove. Add a little (or a lot of) butter, drizzle with plenty of warm maple syrup, and discover your new favorite autumn breakfast.
2. Southwestern Pumpkin Chicken Chili
Pumpkin added to a classic southwestern style chili brings an extra layer of flavor and creaminess that we absolutely love!  Packed full of chicken, vegetables and spices, this is a perfect cool weather meal.  
3. Pumpkin Pie
Celebrate fall with our classic pumpkin pie featuring a decorative leaf crust—it's sure to be the centerpiece of your Thanksgiving feast. 
Perfect for fall gatherings—you'll love our roasted mini pumpkins stuffed with wild rice, Brussels sprouts, pecans, and cranberries. With such a fun presentation, this side dish will surely take center stage at any meal.
Celebrate the changing seasons with a family baking project. Our flaky pastries filled with pumpkin spice purée are as fun to make as they are to eat. Well, almost.
6. Pumpkin and Squash Beef Chili
You'll love this autumn-inspired take on a comfort classic—our hearty chili stars pumpkin and squash, along with fire-roasted tomatoes for extra depth of flavor. Serve with a side of cornbread and let the compliments begin.
Featured Product
Venice Pro Ceramic Nonstick 10" Frypan
Crafted from ultra-tough, multilayer stainless steel, this 10" pan will be your everyday go-to—from sautés to bakes, fluffy scrambled eggs to fall-apart tender salmon, it will make everything simple.