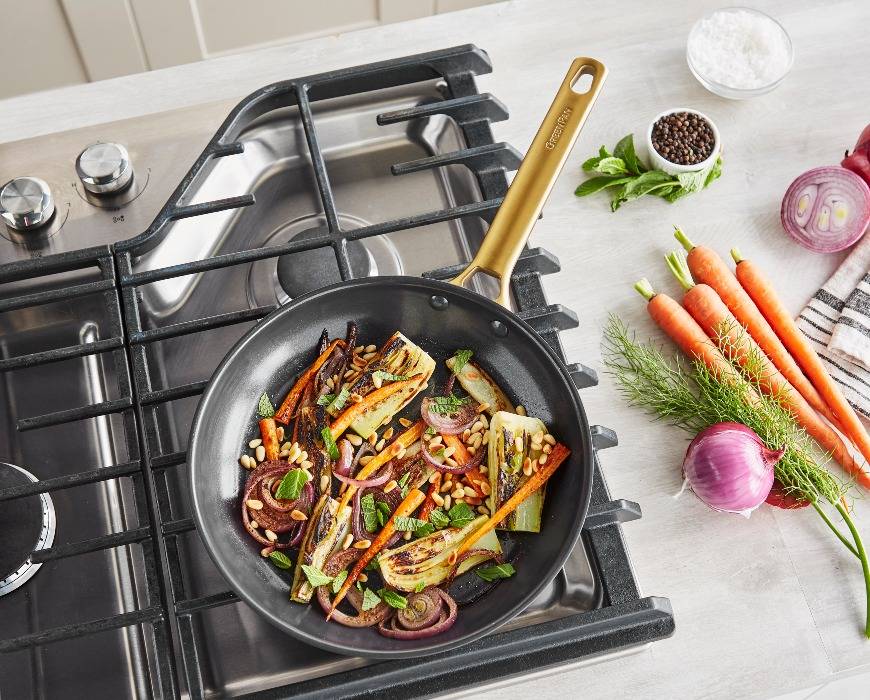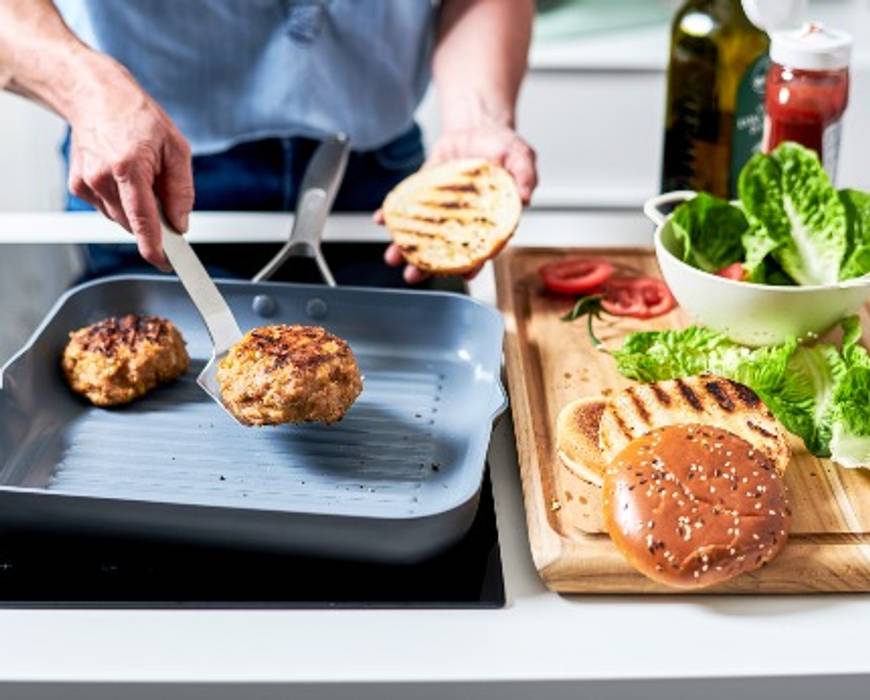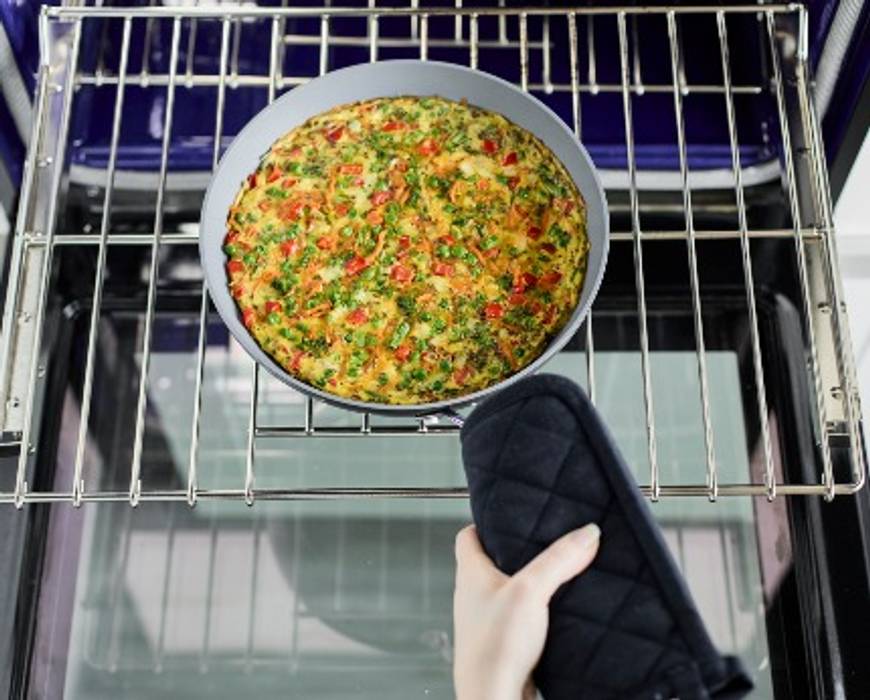 Our Top 7 Techniques for Healthier Cooking
Cut the Fat
Nonstick cookware delivers easy release for all your favorite recipes with little or no added butter or oil. Plus, the effortless cleanup works wonders for your mental health!
Get Steamed
We love how steaming preserves nutrients, seals in flavors, and retains the vibrant colors of vegetables. Ideal for delicate ingredients like fish and seafood, steaming delivers moist, tender results.
Out of the Frying Pan, Into the Oven
Make healthier versions of comfort foods like French fries, chicken wings, and even donuts by baking instead of frying. You can create surprisingly crispy texture without all the excess fat and calories.
Take Flavor to New Depths
From cauliflower and Brussels sprouts to sweet potatoes and carrots, roasting caramelizes the natural sugars in vegetables, delivering sweet, nutty results even avowed veggie haters will grudgingly enjoy.
Grilling in the Great Indoors
Too chilly to grill? Nope! Grill pans bring backyard cooking to your stovetop. Raised ridges allow excess fat to drip below what's cooking and even deliver those oh-so-appetizing grill marks.
The Magic of Stir Fry
A quick, healthy dinner that lets you use up leftovers? Yes, please! Just heat a bit of oil in a wok, toss in chopped veggies, season with your choice of spices, and cook to desired tenderness.
Poaching—Not Just for Eggs
Cooking food gently in not-quite-simmering liquid instead of fat preserves moisture—perfect for fish, fowl and fruit. Poach savory foods in water, milk, or broth and sweet foods in fruit juice or spiced wine.