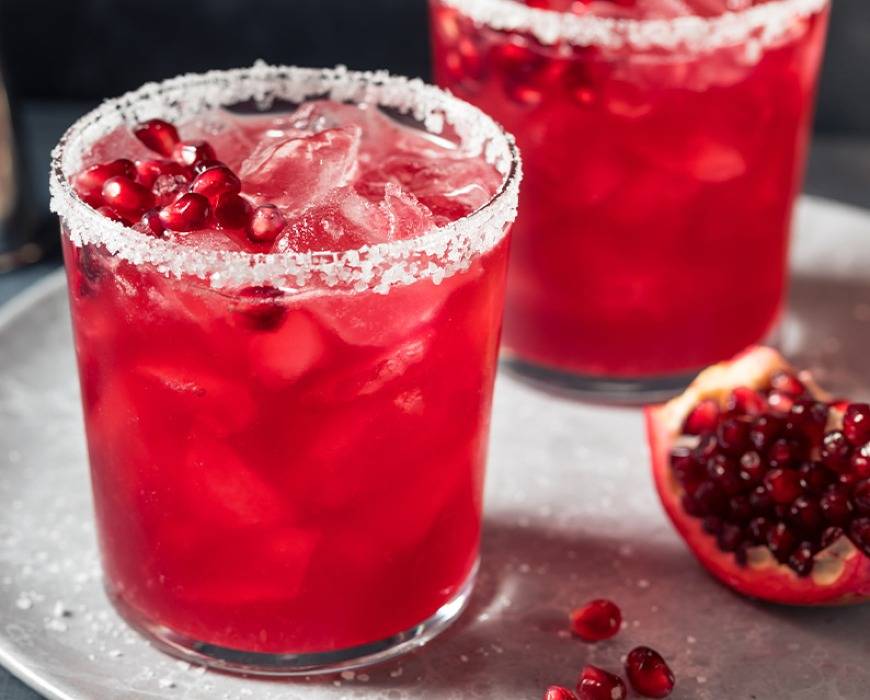 Pomegranate: More Than Just a Pretty Fruit
Celebrated for their unique beauty, pomegranates make a popular addition to holiday decor. But we think they taste even better than they look—so don't let hundreds (or thousands) of tart and sweet seeds go to waste!
Dress it Up
Add a touch of seasonal color to holiday salads with ruby-red pomegranate seeds. Bonus—each bite delights with a splash of unexpected flavor.
Soup's On!
Add a sprinkling of pomegranate seeds to brighten up cold-weather soups like butternut squash, carrot, or cauliflower.
Get Punchy
Jewel-like pomegranate seeds add an extra-festive look to punch bowls, cocktails, or champagne flutes.
Glaze Over
Reduce pomegranate juice to create a flavorful glaze for everything from roasted meats to root vegetables.
DIY Holiday Gift
Wow friends with a jar of homemade pomegranate molasses. Heat 4 cups of pomegranate juice, 1/2 cup sugar, and 2 tablespoons lemon juice on medium high till sugar dissolves. Reduce heat to low and simmer till juice resembles syrup, about 1 hour.