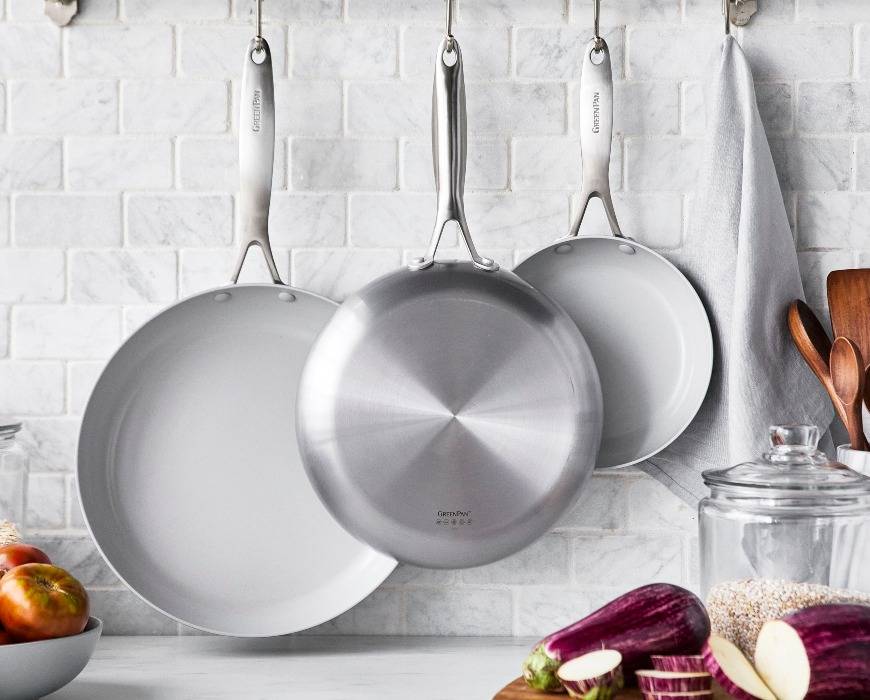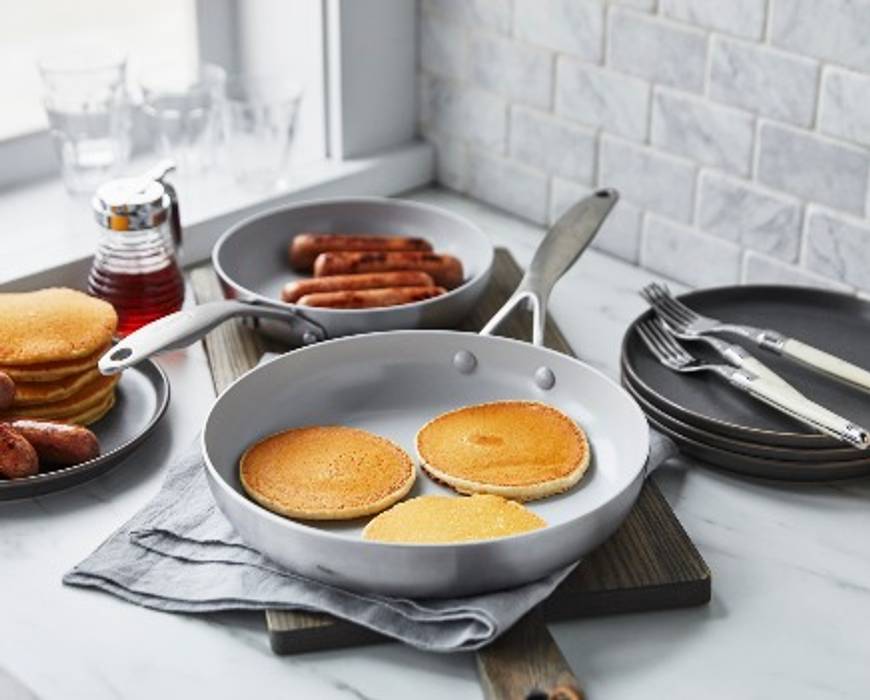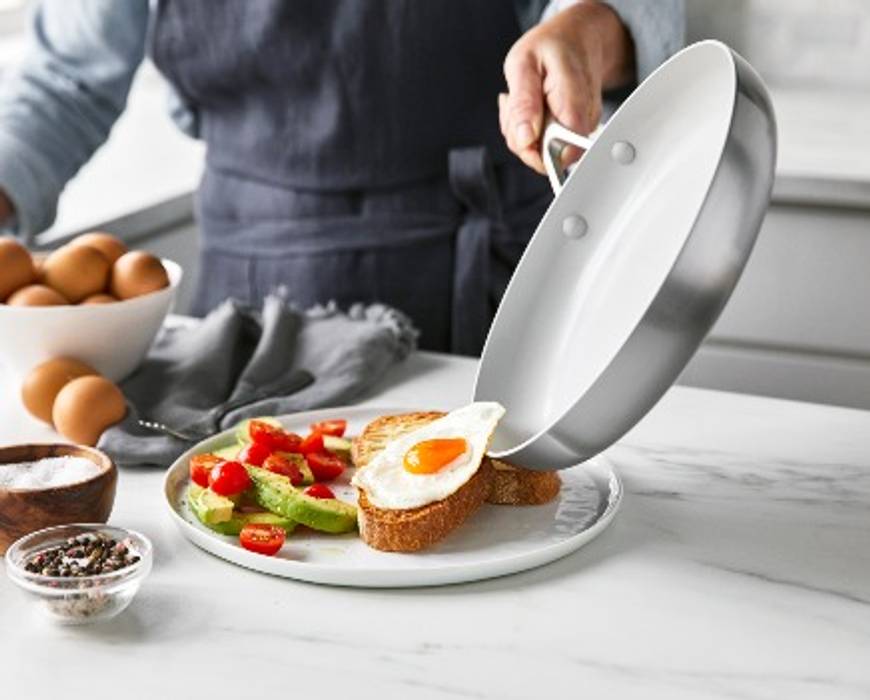 The Spruce Eats Names Venice Pro The Best Eco-Friendly Nonstick Cookware
The Spruce Eats is an award-winning online publication that evolved from a 25-year archive of recipes generated by chefs, teachers, cookbook writers, home cooks, food makers, and more. Their mission is to give their audience advice to create best recipes using the best kitchen tools.  


The experts at The Spruce Eats evaluated several products to find the most ecologically conscious cookware on the market. "We are focusing on quality pieces that are made with materials that can withstand lots of use, keeping them out of landfills longer," The Spruce Eats stated.  


GreenPan is incredibly honored to be named The Spruce Eats' Best Eco-Friendly Nonstick Cookware Brand! Our Venice Pro Nonstick Frypans were chosen as their "Best Splurge Option." 


The people at The Spruce Eats enjoyed cooking with our Venice Pro Frypans, but especially loved our one of a kind nonstick experience. "GreenPan's cookware features Thermolon non-stick technology that can withstand high temperatures without blistering, or peeling," The Spruce Eats reported.  


It's true, our ceramic nonstick coating keeps your pans looking and performing like they're brand new. But that's just the beginning. Thermolon™ is also fantastic heat conductor. With this advanced technology, our Venice Pro Frypans can heat foods quickly and evenly so you're able to fry and sear even at low heat settings. "Thermolon's excellent thermal conduction also allows you to cook mostly at low to medium temperatures, reducing energy use," The Spruce Eats added.  


But wait, our Thermolon™ ceramic nonstick coating gets even better? Yes! Thermolon™ is the first alternative to traditional nonstick coatings, the first plastic-free nonstick, and the first nonstick coating made without PFAS, PFOA, lead, or cadmium. When you experience our state of the art ceramic nonstick, every meal you cook becomes healthier. Plus, our pans emit 60% less carbon dioxide than traditional non-stick coatings during Thermolon™'s curing phase. 


In their review, The Spruce Eats listed "works with all cooktops" as something that they enjoyed about our Venice Pro Frypans. Each piece in this collection is oven safe up to 600°F and is compatible with all types of stovetops: gas, electric, ceramic, halogen, and induction. Venice Pro also features our Evershine™ Technology which ensures that the tri-ply stainless steel construction stays gleaming and without discoloration for years to come. 


Here at GreenPan, we're dedicated to making every meal both easier to cook and healthier to eat. Check out our entire Venice Pro Collection and find the pans that best suit your kitchen.  


Featured Product
Venice Pro Ceramic Nonstick 8", 10" and 12" Frypan Set
A do-everything set, these three pans (8", 10" and 12") cover everything in the kitchen—from sautés to bakes and fluffy scrambled eggs to fall-apart tender salmon. Consider the odds in your meal-making favor tripled.