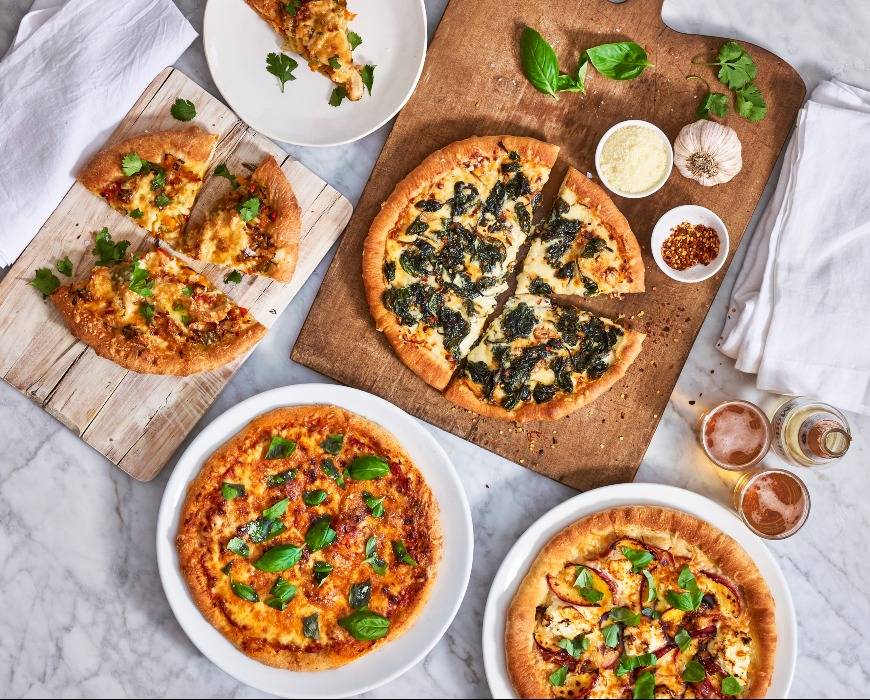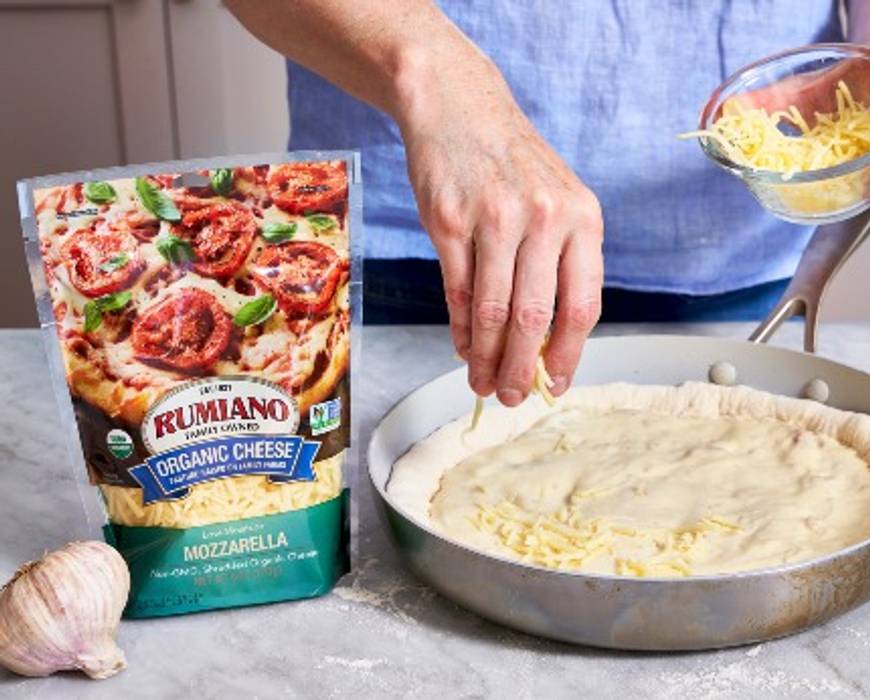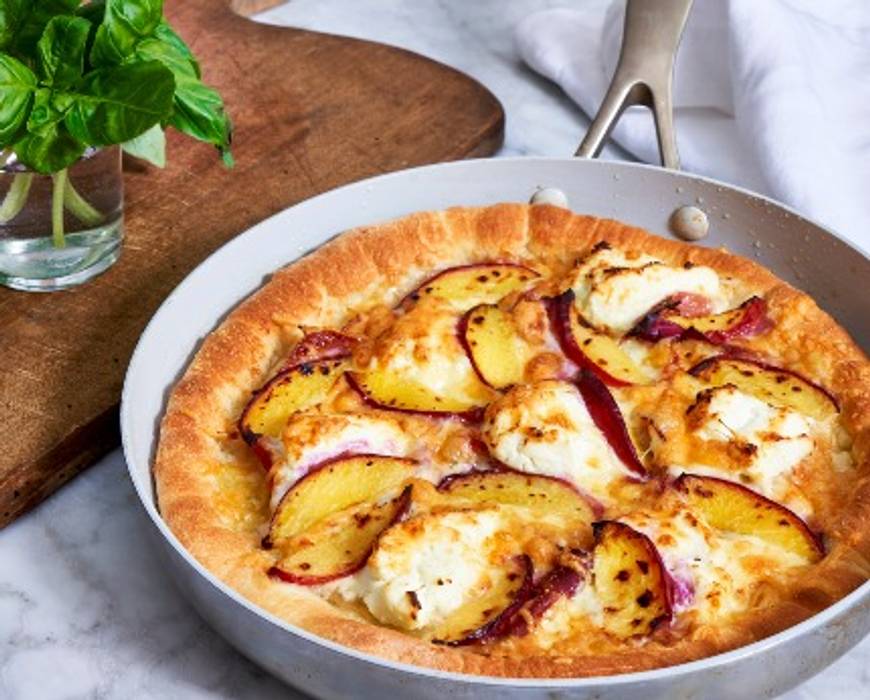 Rumiano Cheese: 4 Ridiculously Cheesy Pizza Recipes You Need to Try
If you believe that pizza exists mostly to be a delivery vehicle for cheese, well, we couldn't agree with you more. That's why we recently teamed up with our friends at Rumiano Cheese Company, a family-owned company that's been in the dairy business for more than 100 years. All of their cheese is organic and non-GMO—made with milk from grass-fed cows and with vegetarian-friendly enzymes instead of rennet. We figured, because they know so much about cheese, they could help us create some summer-ready pizza recipes. Summer-ready pizza recipes with lots of cheese, of course. Together, we came up with four great recipes and they're all wildly different. 
We know what you're thinking, though. Cheesy pizzas sound messy, don't they? Technically, yes. But these all bake in our ceramic nonstick skillets—no pizza stone or peel required!—and deliver delectably crispy crusts that are sure to impress. That melty, gooey goodness will slide right out of our PFAS-free pans. Cleanup will be incredibly easy. In fact, the only hard part will be saying bye to these 'zas when the season ends. 

Fresh Peach & Prosciutto Skillet Pizza
We're just gonna say it: Fruit absolutely belongs on pizza. This recipe pairs Rumiano's Organic Mozzarella and Parmesan with sweet, in-season peaches, salty prosciutto, and a homemade honey balsamic drizzle. In non-pizza news, that balsamic reduction is also great on fresh berries and ice cream.

Roasted Garlic & Spinach Skillet Pizza
The ultimate white pizza, this one features a rich cream sauce that's made with Rumiano's Organic Parmesan cheese. In total, you'll use more than a head of garlic. Plus sautéed spinach, and plenty of mozzarella, which gets nice and bubbly. 

Southwest Skillet Pizza with Chicken & Pepper Jack Cheese
This recipe calls for salsa, sautéed bell peppers, shredded rotisserie chicken, and a blanket of Rumiano Organic Pepper Jack cheese, but we consider that a starting point. You can swap in your favorite ingredients to create your own signature Southwest pizza. Other suggestions: black beans, corn, hatch chilies, taco meat, etc! 
Fact: The more cheese you use, the better your #cheesepull is going to be. It's just science. And so this pie features a quartet of Rumiano cheeses—Parmesan, cheddar, mozzarella, and Monterey Jack. You could even add Rumiano's Pepper Jack if you want a hint of heat … and even more cheese. 
Featured Product
Venice Pro Ceramic Nonstick 12" Frypan
Designed to stay shiny for years, this 12" frypan is a stunning and spacious addition to any kitchen. Finished with our signature healthy ceramic nonstick coating, it's safe for all cooking surfaces (ovens, too).