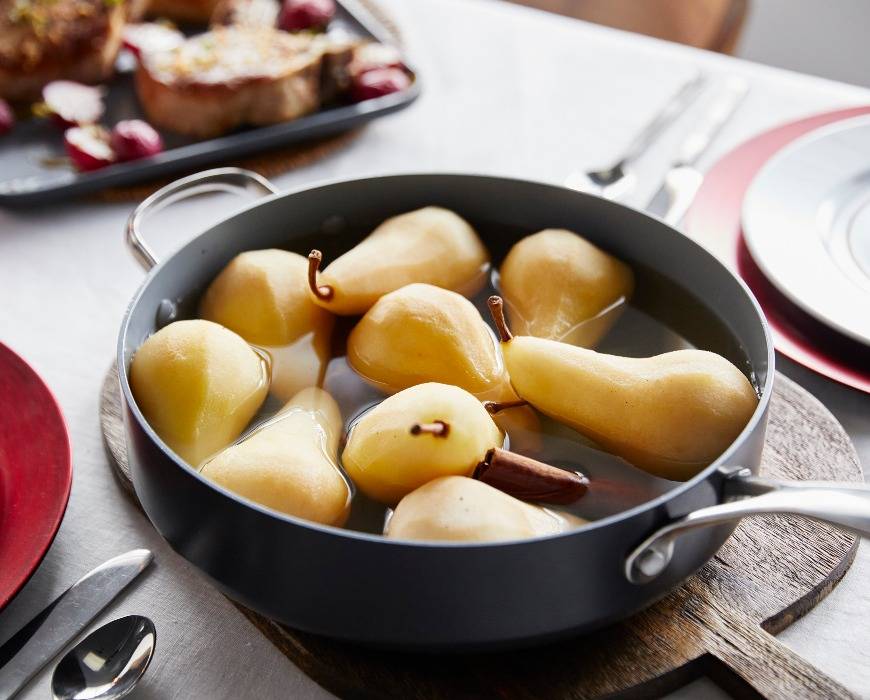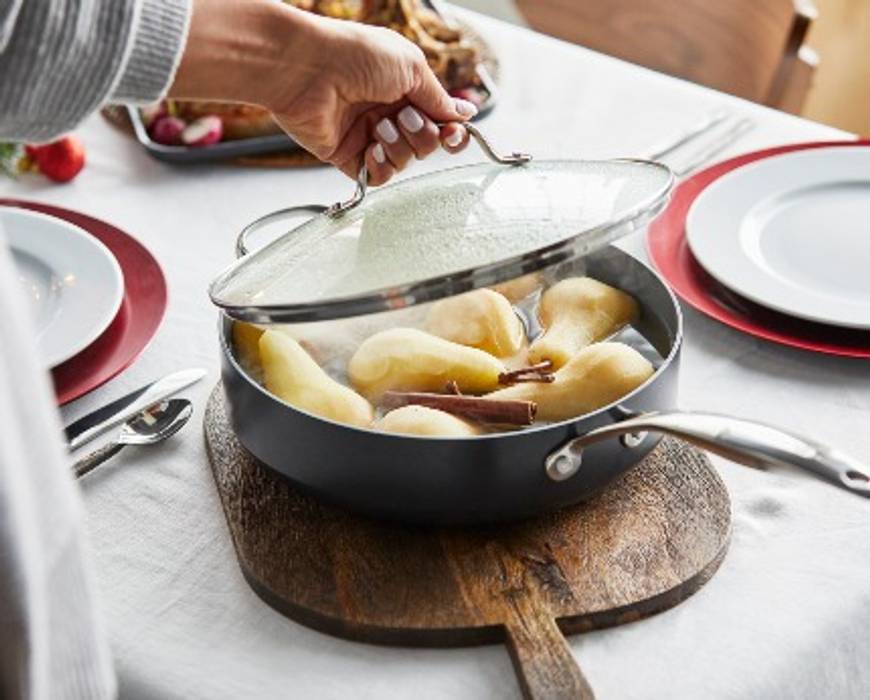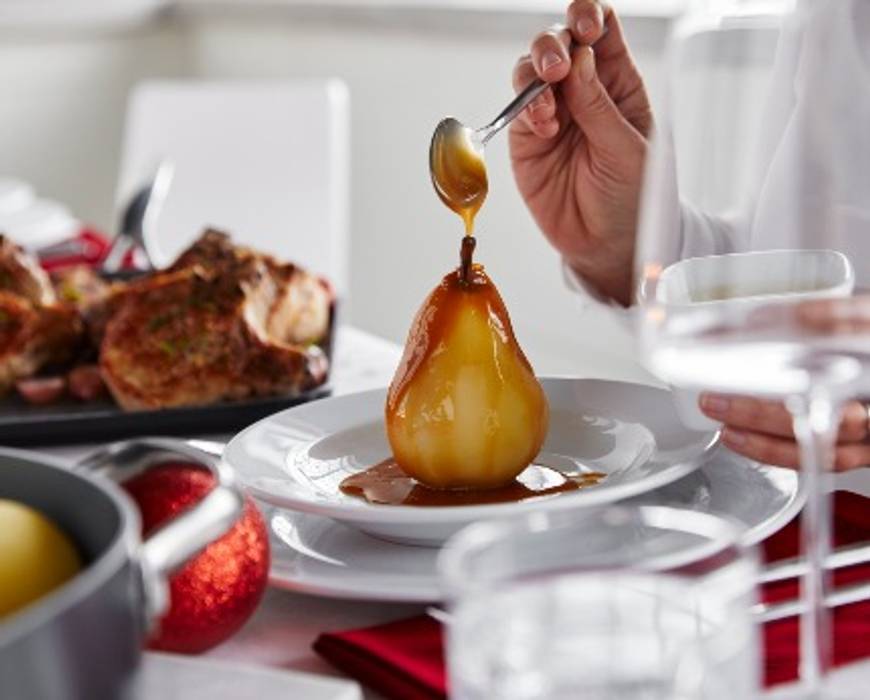 Yields: 8 servings
Time: 10 minutes prep, 20 minutes cooking, 30 minutes total
INGREDIENTS:
4 cups water
1 1/4 cups granulated sugar
1 cinnamon stick
1 vanilla pod, split down the middle with seeds scraped out (optional)
Juice of 1 lemon
8 ripe (but still firm) pears, washed and peeled
PREPARATION INSTRUCTIONS:
Make the poaching liquid—Add water, granulated sugar, cinnamon stick, vanilla seeds and pod, and lemon juice to a large sauté pan or deep skillet. Stir to combine.


Poach the pears—Add pears to pan and bring to a boil over medium-high heat. Reduce heat to low and continue simmering until pears are tender and poaching liquid has become syrupy—about 15 to 20 minutes.


Serve and enjoy—Transfer pears to individual bowls and drizzle generously with poaching liquid. Serve warm.
TIPS:
Ripen Pears Faster
If rock-hard pears are all you can find at your local grocer, don't panic. Put pears in a paper bag with a ripe banana or apple (the riper the better), and they'll be good to go in just 1 to 3 days.
No Cinnamon Stick? No problem!
Just substitute 1/2 teaspoon of ground cinnamon. Allspice or nutmeg also work well—or add in your favorite pumpkin pie spice mix. Feel free to sub in 1 teaspoon vanilla extract for the pod.
Featured Product
Valencia Pro Ceramic Nonstick 4.5-Quart Sauté Pan with Lid
Ready to sear fish, braise veggies, or cook a tender pot roast at a moment's notice, this endlessly versatile pan is a valuable go-to any time of the day. Plus, it's made of ultra-tough hard anodized aluminum, for years of...