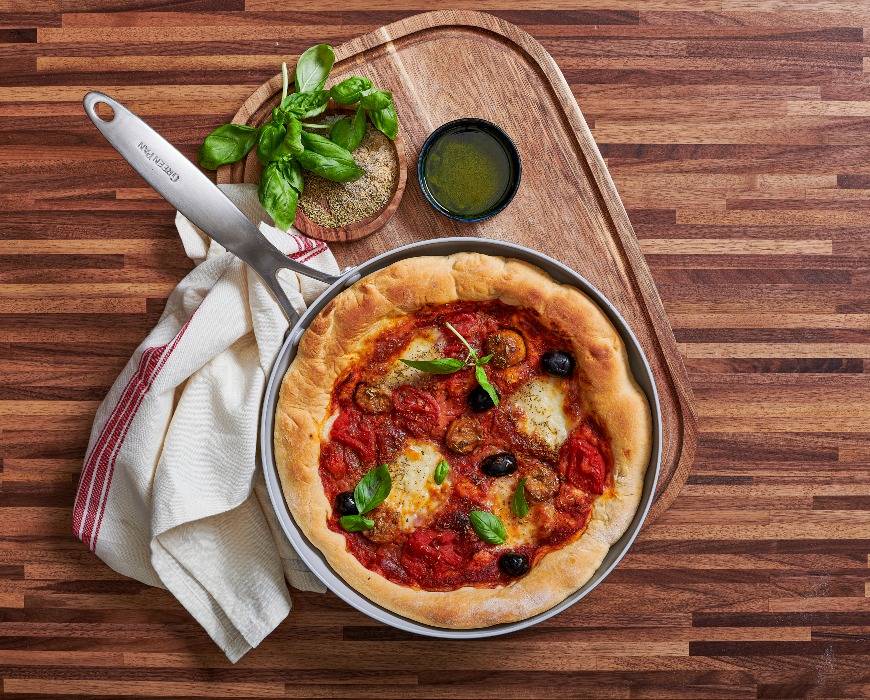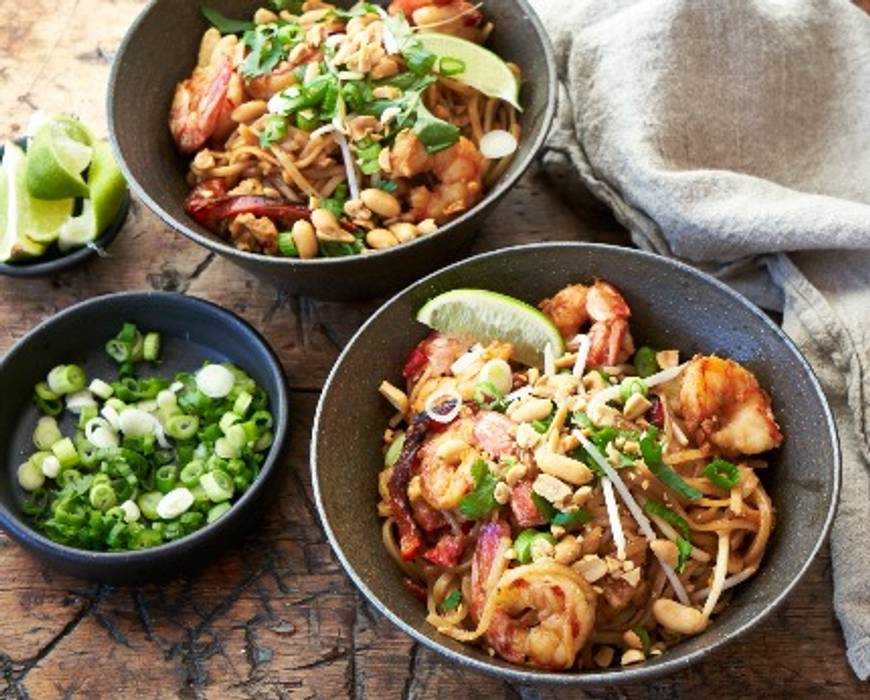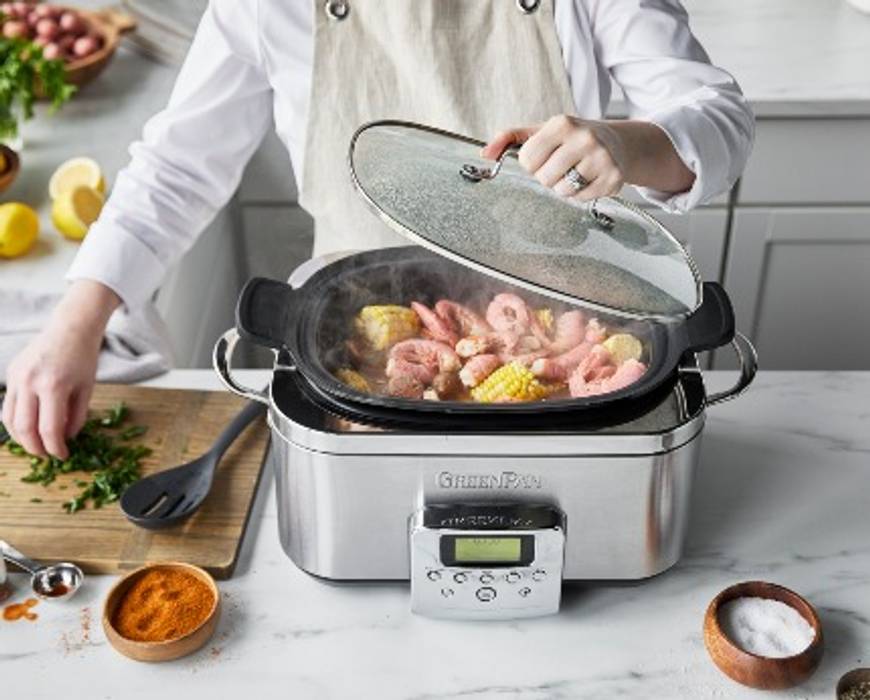 8 Recipes That are Better (and Less Expensive!) Than Restaurant Dinners
You don't want to skimp on flavor! You want something that still feels a little special! You don't want a recipe with lots of obscure ingredients! We can help. We've rounded up some of our very best recipes that are big on taste, easy and inexpensive to make, and rival dishes at your favorite restaurants. Think: Chinese, Indian, Mexican, and more. Plus, you can customize each of these recipes however you want. Hold the onions? More cheese? You got it!
One last trick that'll help you save even more money: Because there's no waitstaff to tip, take those dollars and tip yourself. Put the money in a jar and consider it tucked-aways savings to use down the road. Now, onto those recipes!
1. Frypan Pizza
Even if you're getting pizza as takeout, it's still going to set you back at least $20. Instead, make your own at home and let your kids top their own pies. Our recipe cooks in a ceramic nonstick frying pan, which delivers a perfectly crispy crust, and comes together in just 20 minutes. That's faster than most delivery times!
Skip the spendy hibachi restaurant and make your own flavor-packed fried rice at home. You might not be as entertaining as the pro chefs, but a nonstick wok will help you make impressive food flips with the flick of your wrist. Add in some grilled chicken or shrimp to take this from a side to a main meal.
3. Pad Thai
Like your pad Thai extra-spicy? With chicken? With zoodles instead of noodles? This recipe is endlessly customizable. And if you cook it in one of our nonstick sauté pans, you won't have to worry about scrubbing out burnt-on eggs or a saucey residue—the pan essentially wipes clean when you're done.
As the name implies, all you need in order to make these fajitas is a skillet—oh, and a few ingredients. Our DIY take on a Mexican restaurant favorite comes together in just 30 minutes and features marinated chicken (or steak or shrimp!) and sizzling hot veggies. Serve with a side of sour cream, salsa, guacamole, shredded cheese, or all of the above.
With the help of your trusty slow cooker, a pork shoulder (which starts out pretty tough, but also tends to be fairly inexpensive!) becomes wildly tender and flavorful. This recipe calls for a low and slow braise, which breaks down the pork for a dish that's better than takeout. Serve the meat as is, over rice, or sandwiched between steamed buns.
A lot of the homecooks we know tend to be intimidated by seafood, and save it as an out-to-eat treat, but this low-country boil couldn't be easier. The slow cooker does most of the work for you and you can buy peeled and deveined shrimp to cut out even more hands-on time. You seriously can not mess this up—unless you forget the crusty bread that absolutely must be used to sop up the sauce.
If you haven't met our Essential Smart Skillet yet, allow us to introduce you. It has 10 modes and it can stir-fry, make sauce, simmer, sear, sauté, cook rice, and more. While we love it for so many recipes, this Indian dish just might be our favorite. Everything comes together right in the cooker and you can spend an hour doing something (anything!) else.
No list of restaurant favorites would be complete without diner-style pancakes. These pancakes are as fluffy as they are delicious, and if you make them in this 12-inch frypan, you'll be able to churn out a few at a time, so that the whole family can sit down and eat together. 
There you have it! That's seven dinner recipes and an extra special Sunday-worthy brunch idea to help you get through the week without spending a single dollar on delivery or eating out.
Featured Product
Premiere 6-Quart Slow Cooker | Stainless Steel
With our advanced slow cooker, you can sear meat and veggies in the pot, then go low and slow to finish the job. Take your time while cooking, then clean up quickly with Thermolon™ Volt, a healthy, PFAS-free ceramic nonstick...