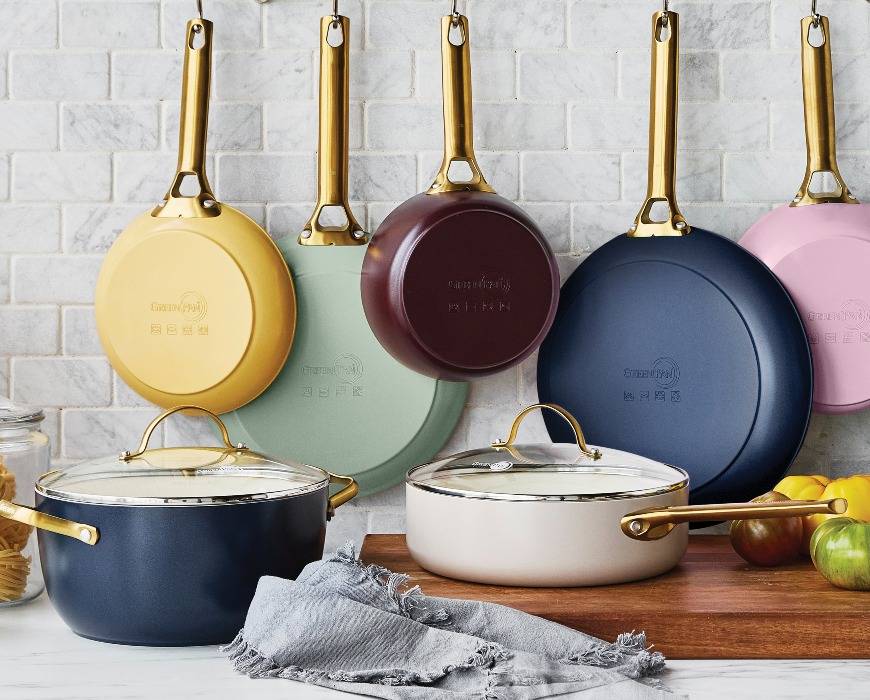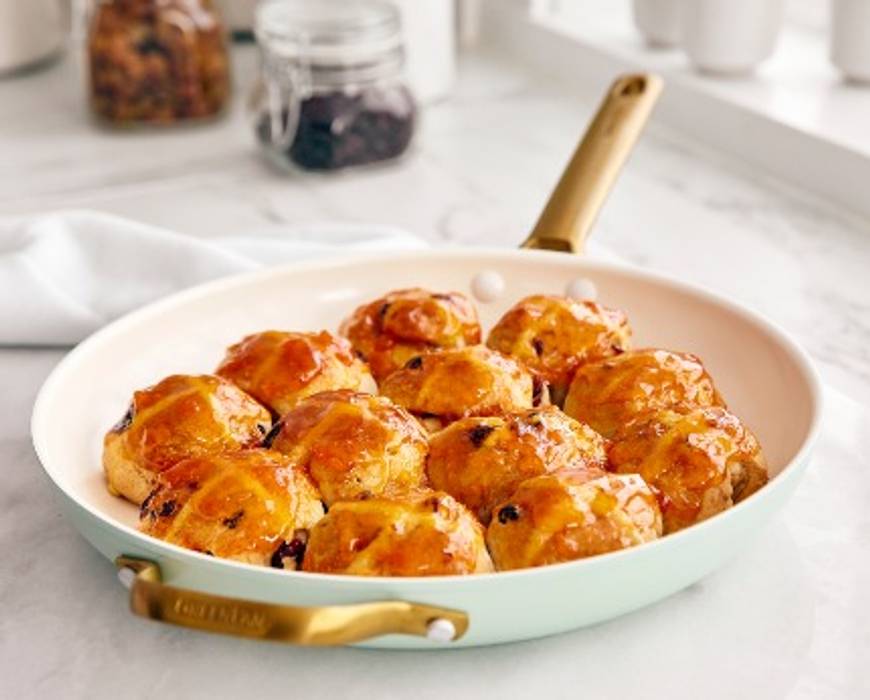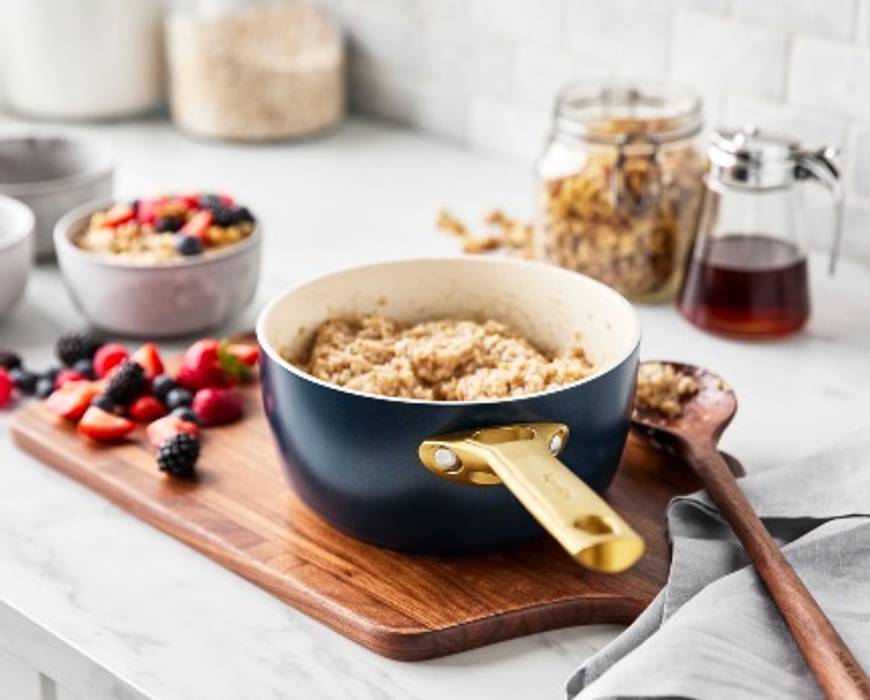 The Ultimate Cookware For Anyone Who Cares About Form *and* Function
There's a lot of boring—or even ugly!—cookware out there. Especially in the world of nonstick. And we've been working hard to change that: While we like to think that all of our cookware is pretty, we set out to create a special line that's so stunning, it could be left out on permanent display. Of course, like all of our cookware, it also had to be toxin-free. (That means free from PFAS, PFOA, lead, and cadmium.) One last box we had to check? It had to perform well, too!
And that brings us to GreenPan Reserve, a line that's all about eye-catching design and world-class performance. It comes in six rich colors (Twilight! Julep! Merlot!), features gold-tone handles, and has a dreamy nonstick interior. Go ahead and ogle it for a minute. We'll wait—and then we'll tell you how it's more than just a good-looking line.   
Ready to talk turkey? Let's do it! Made of duoforged hard anodized construction, the Reserve line is extraordinarily durable and scratch-resistant. The ceramic nonstick coating (which again, is toxin-free) is infused with diamonds for added strength and effortless food release every single time. The glass lids are tempered (so they're oven safe up to 425˚F; the pans are safe up to 600˚F) and allow cooks to keep an eye on the action. Oh, and those gold-tone handles? They're sturdy stainless steel, with a finish that's wear- and corrosion-resistant. 
We love the Reserve line for all types of cooks: recent grads who are just starting off on their own, couples who think making dinner together is the ideal date night, and even those who are perfecting high-level techniques. With 10-piece sets, skillets, sauce pans, and more, the Reserve line can help you make anything on your meal plan. Just in case you need some inspiration, though, here are three of our favorite recipes to get you started. 
Take advantage of peak-season heirloom tomatoes and make this rustic tart, featuring herbed ricotta and freshly grated Parmesan. It bakes right in a 12-inch skillet, which also helps you shape the tart. Just know that we're not looking for perfection here—it's supposed to look handmade with lots of jagged folds. 
This take on a classic Mexican breakfast is so good, you're going to want it for lunch and dinner, too. To make it, you'll coat crisp tortillas in a homemade ancho chile sauce, then layer them with two kinds of cheese, and put the whole skillet under the broiler until you've got melty perfection. Add sunny-side-up eggs and maybe even a splash of hot sauce,.
Instead of meat, these vegetarian tacos feature skillet roasted cauliflower that becomes beautifully browned and tender. They get topped off with DIY pickled onions and a homemade chimichurri. No one will even miss the meat.
Featured Product
Reserve Ceramic Nonstick 10-Piece Cookware Set | Twilight with Gold-Tone Handles
World-class performance meets eye-catching contrast in GreenPan Reserve. But it's more than good looks: the duoforged hard anodized construction makes this set extra tough. This set makes it simple to find your style at home.