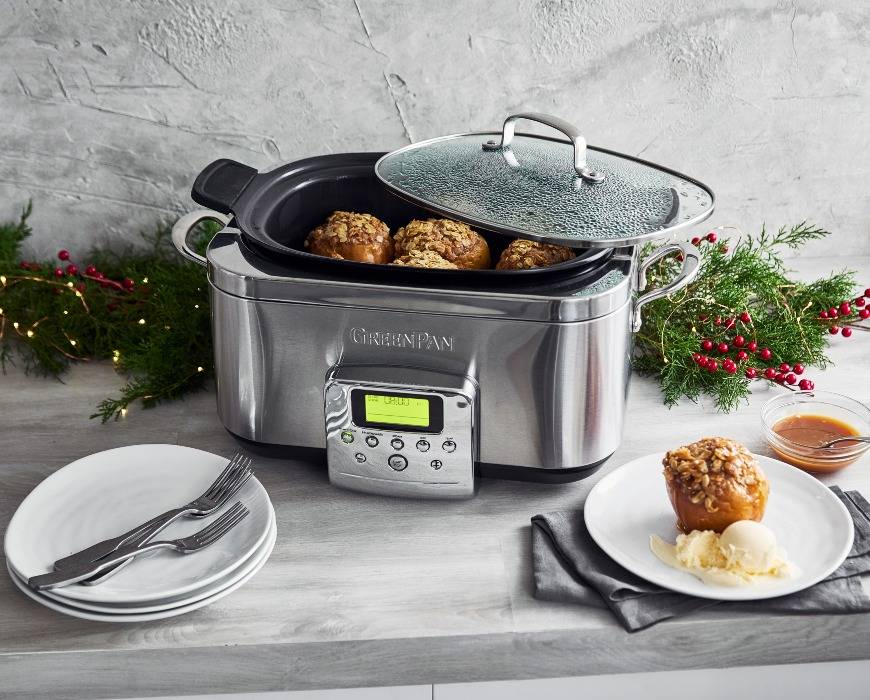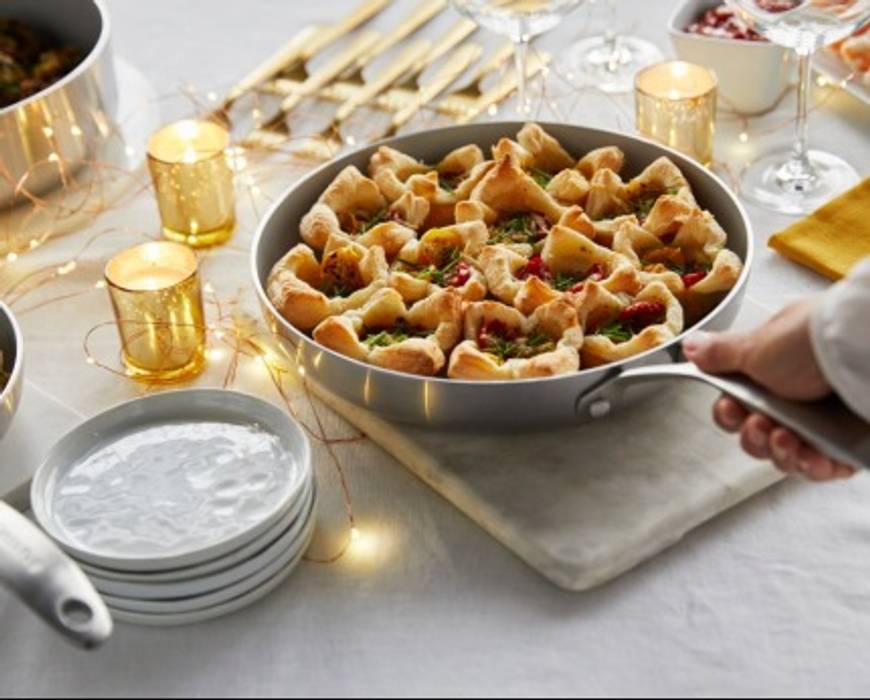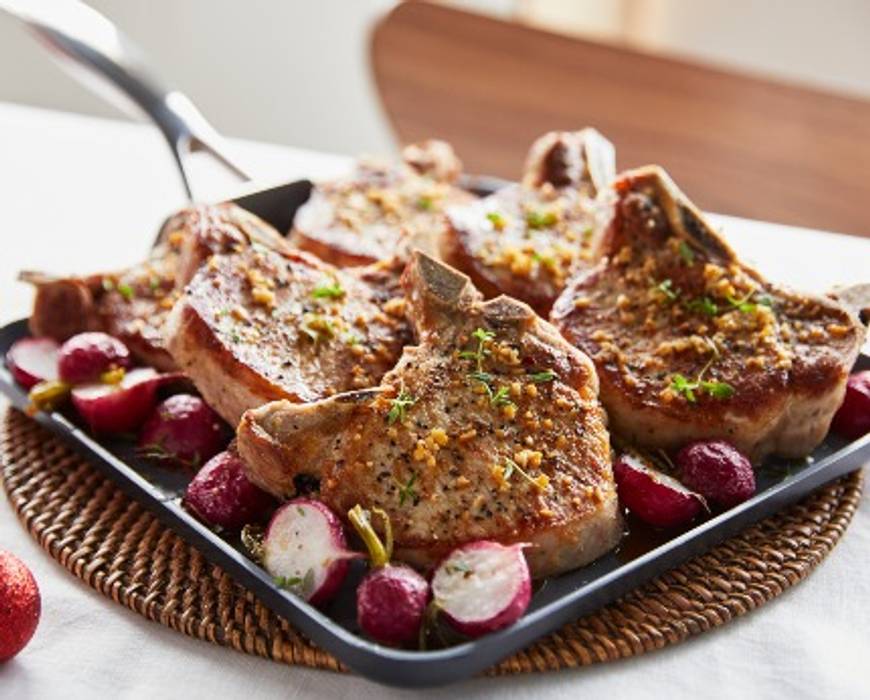 Ultimate Holiday Dinner Menu
"There is nothing in the world so irresistibly contagious as laughter and good humor." -Charles Dickens
And in our opinion, nowhere is that laughter and good humor better found than around a table sharing a meal. In the (holiday) spirit of that, we've gathered some of our favorite quick, delicious, and festive recipes to create the ultimate holiday menu that's sure to impress – while still leaving you plenty of time to enjoy those special moments of cheer this season with family and friends. 
Appetizer?  More like HAPPYtizer.  (Not sorry.)   These light and crispy cheese and tomato bites are sure to leave a smile on the face of everyone -your guests because of how delicious the tartlets are, and you because of how easy they were to put together.  Ready to serve in only 30 minutes, these are perfect to pull perfectly golden brown and hot out of the oven just as your guests arrive!  
Roasted Brussels Sprouts with Pecans and Cranberries
We think naughty kids shouldn't get a lump of coal in their stocking… they should get poorly cooked brussels sprouts instead!  But since we're sure you're on the nice list, you're getting the recipe for these perfectly caramelized, savory and sweet ones.  Beautifully roasted in the oven before finished in a pan with cranberries, maple syrup, balsamic vinegar and toasted pecans, your guests won't believe you packed so much flavor into these brussels sprouts with so little work! 
Blood Orange Brussels Sprouts Quinoa Salad
There's always one person who is the life of every holiday party.  Well, meet that person, in salad form.  Full of seasonal flavors, while still feeling light, it's a wonderful dish to pair with the other recipes on our ultimate holiday menu.  The warmth of the cinnamon roasted squash, brightness of the winter citrus, and savory flavor of the crispy pancetta tie this dish, and the entire meal, together perfectly. 
Pork Chops with Roasted Radishes
The holidays are all about bringing people together, and sometimes that means putting any beef aside – literally in this case.  And these pan seared pork chops with slightly sweet and spicy roasted radishes are sure to have everyone packed around the table.  Topped off with a white wine and thyme pan sauce, this main dish will be the only gift everyone is fighting over this season! 
We're absolutely giftwrapping you an end of meal showstopper.  Prep these apples before the party, let them cook all night in the slow cooker, then serve them up quickly with a scoop of ice cream and some caramel sauce.  You'll have a dessert packed with comforting winter flavors, amazing textures, and ready to impress your guests (even if you're a hot toddy or two into the night by this point) in just minutes!
Putting a bow on our ultimate holiday menu advice:   
Prep as much in advance as you can. This will make for an easier night of entertaining for you, and a seamless dinner for your guests.  We recommend cutting up all your vegetables, cooking your quinoa (it reheats great!) and stuffing your apples ahead of time to give you a great head start!


You don't have to make everything. Buying a few good quality, premade items is a great way to save you time and make for a more enjoyable holiday cooking experience.  Ice cream and caramel sauce for the apples, bagged shaved brussels for the salad, boxed stock for the sides and main course, and premade puff pastry are all amazing ways to make for a delicious but stress free entertaining!


Plan your serving dishes in advance. Whether fancily platting each guests plate, serving family style at the table, or laying out a buffet – there's nothing worse than cooking an amazing meal and scrambling to find dishes and serving utensils at the last minute.  Our recommendation?  Add anything you need for serving and add it to your grocery list to grab in one quick and efficient trip.  We all go to the store enough during the holidays as it is! 
Featured Product
Elite 6-Quart Slow Cooker | Premiere Stainless Steel
With our advanced slow cooker, you can sear meat and veggies in the pot, then go low and slow to finish the job. Take your time while cooking, then clean up quickly with Thermolon™ Volt, a healthy, PFAS-free ceramic nonstick...