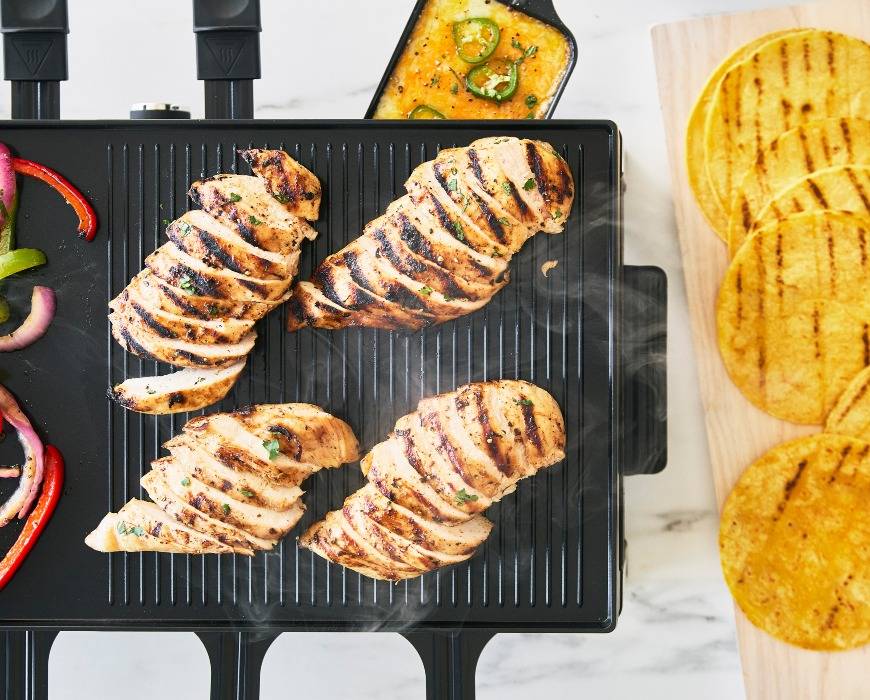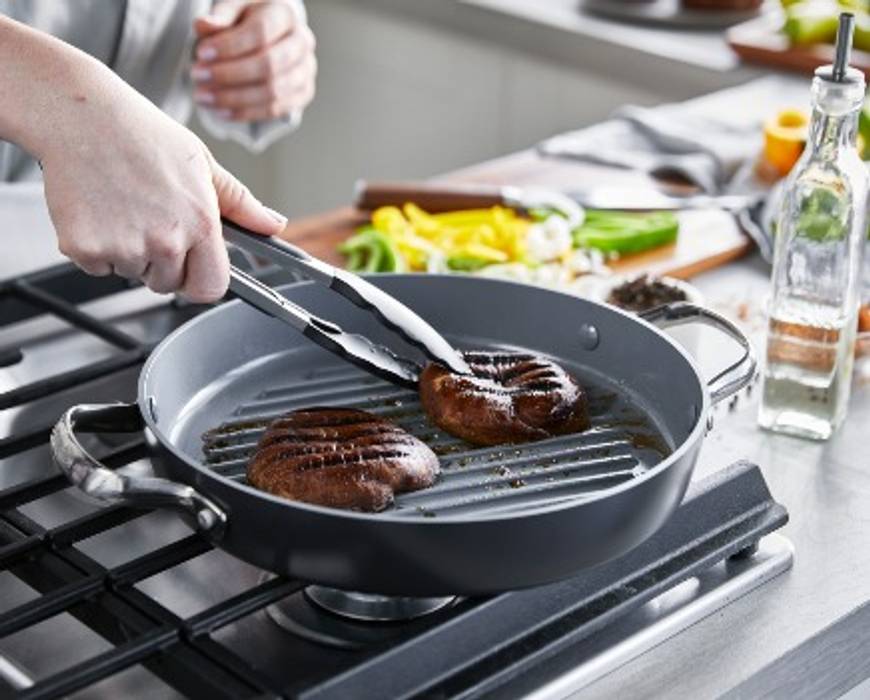 Ultimate Father's Day Grill Menu
1. Mediterranean Chicken Kabobs with Vegetables and Feta Dip
Everything tastes better on a stick! Especially when it's marinated chicken and a quartet of fresh veggies grilled to the perfect char. Treat Dad to our Mediterranean-inspired kabobs with a creamy Feta dip that's easy to make and impossible to resist.
Nervous about cooking lobster for Dad? Don't be! Our grilled tails topped with garlic butter are as simple as they are scrumptious. Plus, you'll save lots of money by making them at home—what dad wouldn't love that?
3. Lamb and Dungeness Crab Surf and Turf
Delight Dad with a new twist on surf and turf starring Dungeness crab clusters and rack of lamb marinated in an Argentinian-inspired marinade and grilled to perfection. Take it over the top with grilled oranges and homemade chimichurri.
4. Caprese Salad with Grilled Steak
Put a Dad-friendly spin on classic Caprese salad by adding NY strip or tenderloin marinated in balsamic vinegar, olive oil, mustard and garlic and grilled just the way he likes it.
5. Fajita Party
Get set for the most festive Father's Day yet— invite family and friends over for a DIY cooking adventure featuring grilled chicken, charred peppers, warm tortillas, and plenty of melted cheese. Add a pitcher (or two) of margaritas for an over-21 crowd.
Grilling isn't just for meat anymore! Vegetarian dads will love our portobello burgers packed with umami flavor. We've added south-of-the-border flair with refried black beans, pepper Jack cheese, and fajita-style grilled peppers and onions.
7. Grilled Vegetables with Tzatziki Dip
Dress up the Father's Day crudités and wow Dad with grilled vegetables served with a side of creamy homemade tzatziki dip. Our grill pans deliver appetizing char marks right on your stovetop—no flames necessary.
Featured Product
Elite Multi Grill, Griddle & Waffle Maker | Premiere Stainless Steel
Discover a world of flavor on your counter with the Multi Grill, Griddle & Waffle Maker. The three plate options offer an endless array of possibilities—from classic paninis to perfect Belgian waffles, so you'll always have the right plate ready.