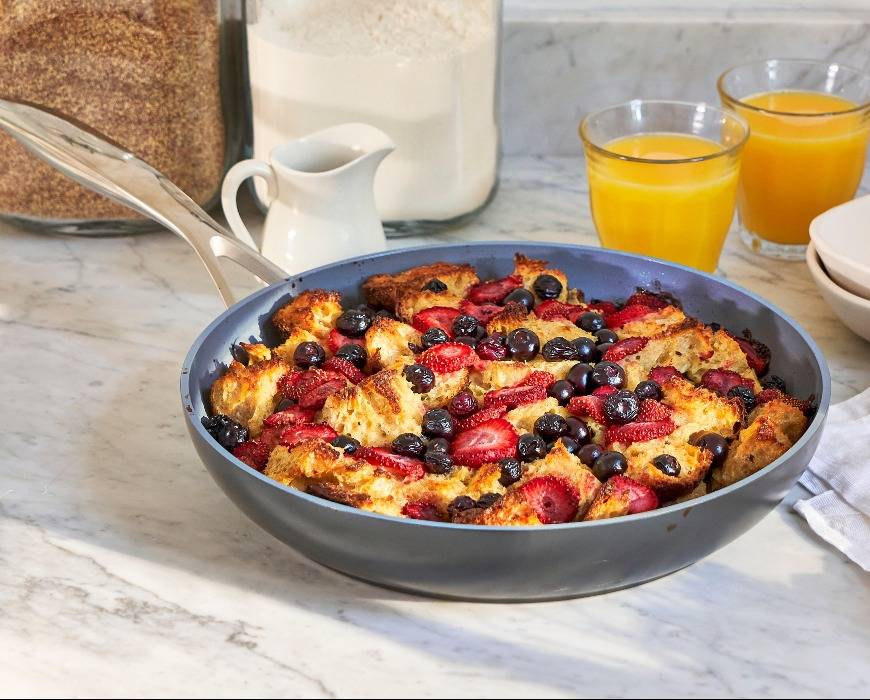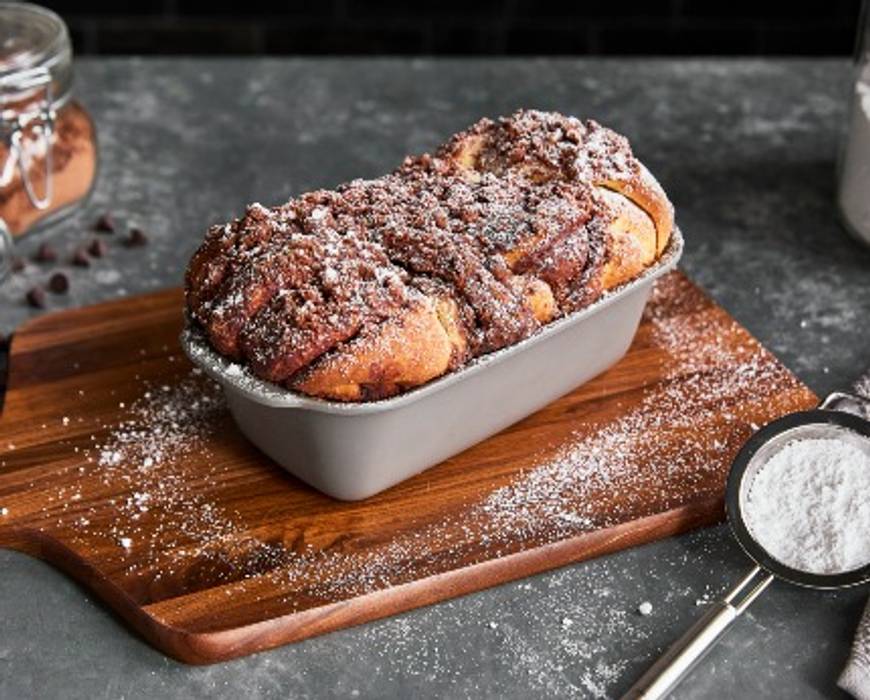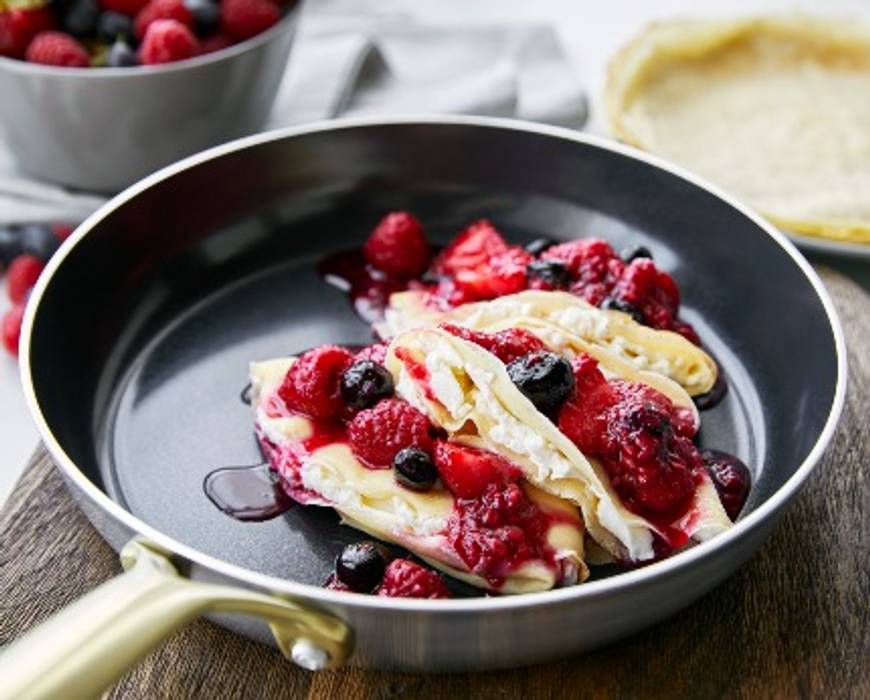 5 Ways to Make Mother's Day Sweeter
1. Skillet French Toast with Fresh Berries
Mom will love our custard-soaked brioche paired with fresh spring berries, then drizzled with warm maple syrup and a sprinkling of powdered sugar. And you'll love not standing over a hot stove dipping and flipping (and burning?) old-school French toast.
Our braided brioche treat features a chocolatey filling and scrumptious crumb topping. A true labor of love, recreating this deli favorite takes some extra time and plenty of patience, but you know Mom is worth it!
3. Skillet Lemon Olive Oil Cake
Brighten up Mom's special day with our sunny skillet cake. The olive oil keeps it super moist, while our skillet delivers delectable crispy edges. We add a zesty lemon glaze so it's not too sweet. But Mom will think you are!
Transport Mom to Paris with homemade French crepes. They're no more difficult than pancakes and don't require special equipment, but may win you favored child status for the day! Especially when paired with our warm berry compote.
You don't need a culinary degree to bake a beautifully risen soufflé. With our recipe, you can easily create a fluffy cloud of citrus deliciousness right in your GreenPan skillet. Get set to amaze Mom—and yourself!
Featured Product
Valencia Pro Ceramic Nonstick 10" Frypan
This 10" frypan is ready for searing steaks, sautéing veggies, whipping up omelettes, and so much more. Extra tough and endlessly versatile, this pan is crafted from hard anodized aluminum for maximum strength and scratch resistance.