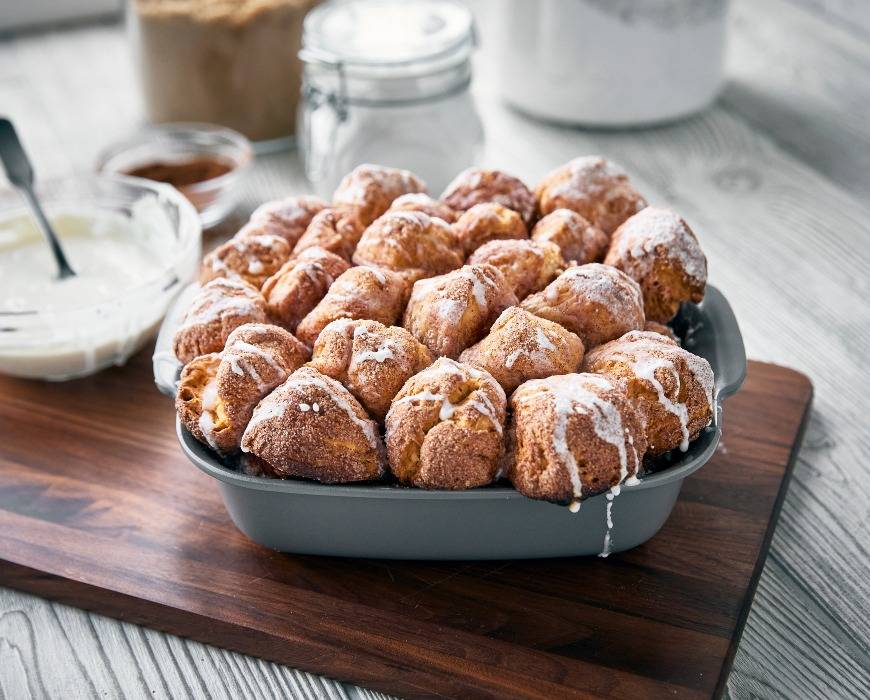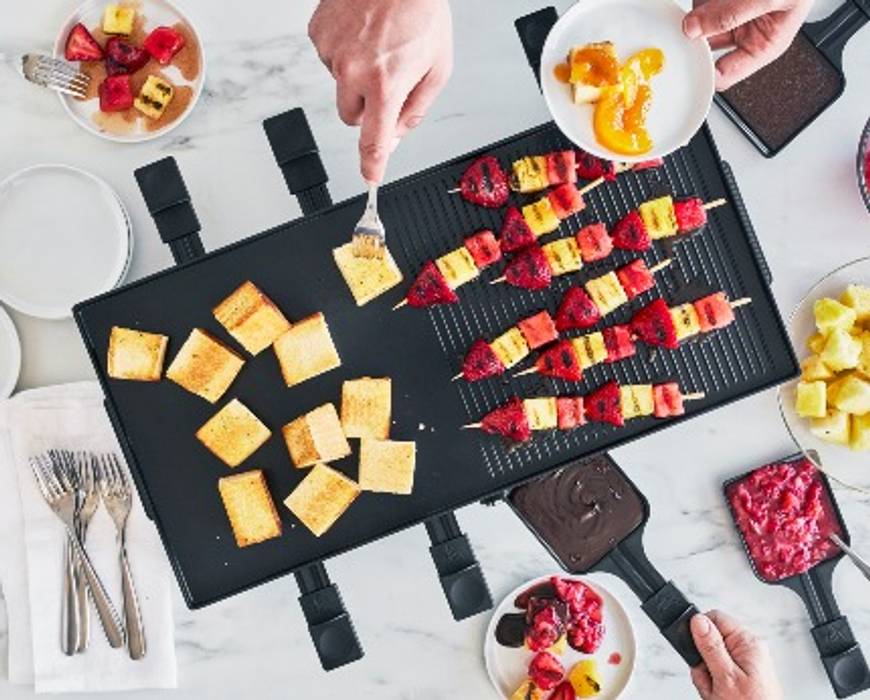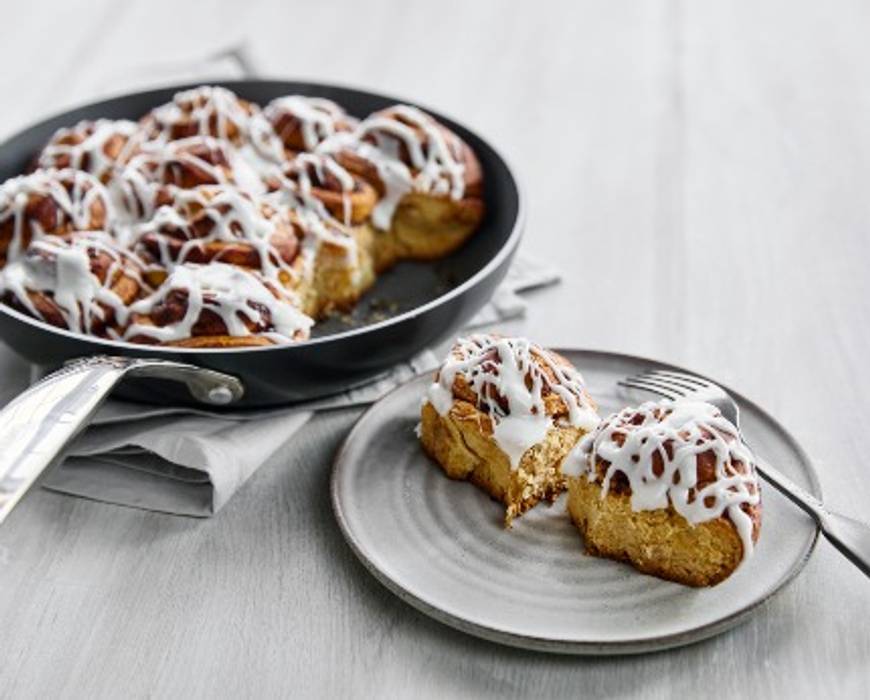 10 Easy Desserts to Satisfy Your Sweet Tooth
Looking for a great family baking project? Our monkey bread is as fun to make as it is to eat (ok, almost…). Kids will love rolling biscuit dough in cinnamon sugar to make this delicious pull-apart bread. Drizzle on a vanilla glaze and discover your new favorite finger food.
Homemade cinnamon rolls take a lot of time (and patience), but after one bite of our pinwheels of ultimate deliciousness, you'll know they're worth every minute. Caution: never bring these to a brunch potluck or you'll be expected to make them every single time.
3. No-Churn Mint Chocolate Chip Ice Cream
No ice cream maker? No problem! With just 4 ingredients, a loaf pan, and a freezer, you can create a cool, refreshing treat that's worthy of any ice cream parlor. Scoop into bowls or cones and prepare to impress everyone, especially yourself.
4. Brown Butter Chocolate Chunk Cookies
Crunchy on the outside and chewy within, our elevated take on classic cookies pairs the nutty flavor of browned butter with gooey pieces of melted chocolate. These extra-large treats beat anything you'll find at the local bakery. Seriously!
5. Lemon Olive Oil Skillet Cake
Brighten up any day with our sunny skillet cake. You'll love how Oleamea's Olive Oil makes it super moist, while our skillet delivers delectably crispy edges. Drizzled with a zesty lemon glaze, it's great for serving with tea or enjoying after dinner—or just snacking straight from the skillet! 
Try a fun twist on traditional sweets—delight family and friends with a DIY dessert bar starring fruit skewers, pound cake, and a trio of scrumptious sauces.
Recreating this deli favorite is no small endeavor—but after enjoying this braided brioche treat with a chocolatey filling and crumb topping, you'll know it's worth every moment of prep and patience. Yum!
8. Grilled Cornbread and Strawberry Shortcakes
Sugar griddled cornbread along with perfectly grilled strawberries brings this version of the classic strawberry shortcake to a whole other level!  A bit of mint would be the perfect garnish and final flavor if you're feeling a bit fancy!  
Baking a beautifully risen soufflé doesn't require special equipment. With our recipe, you can easily create a fluffy cloud of citrus scrumptiousness right in your GreenPan skillet. Prepare to amaze everyone, especially yourself.
Melted chocolate, toasted marshmallows, and a crisp, cookie crunch—with our easy recipe you can enjoy the flavor of s'mores all year long, no campfire required!
Featured Product
Premiere Ovenware Ceramic Nonstick 4-Piece Set
Rediscover oven cooking with this endlessly versatile 4-piece set. The solid, one-piece designs eliminate food traps to make everything easy and these pans are perfect for classic casseroles, family-sized lasagna, slow roasted meats, and so much more.