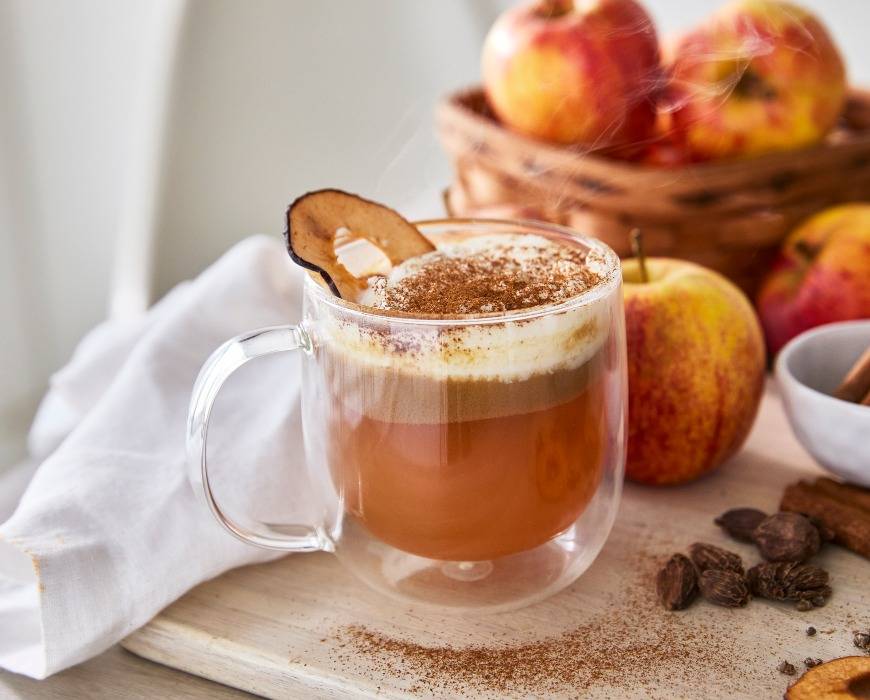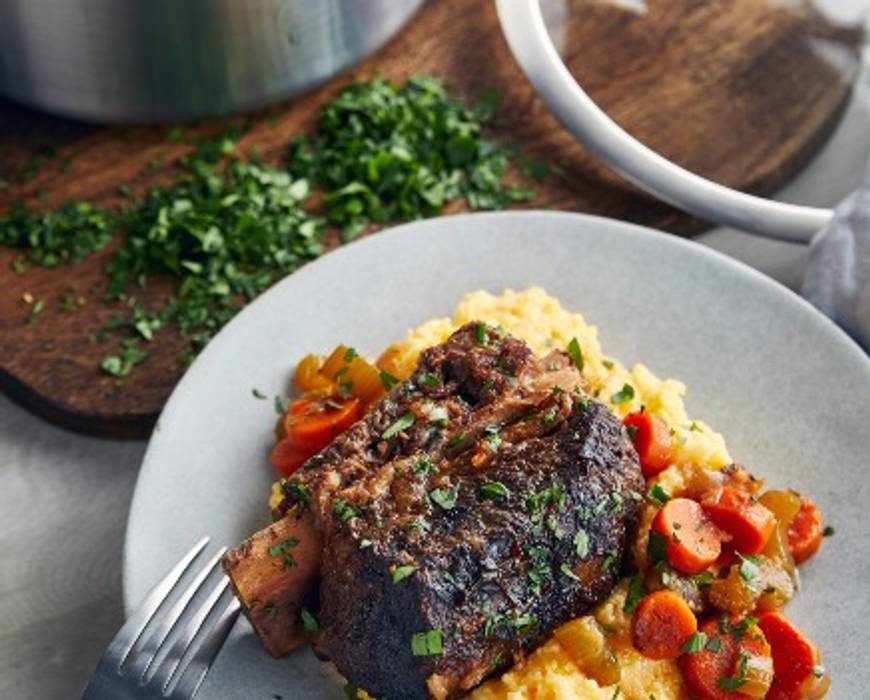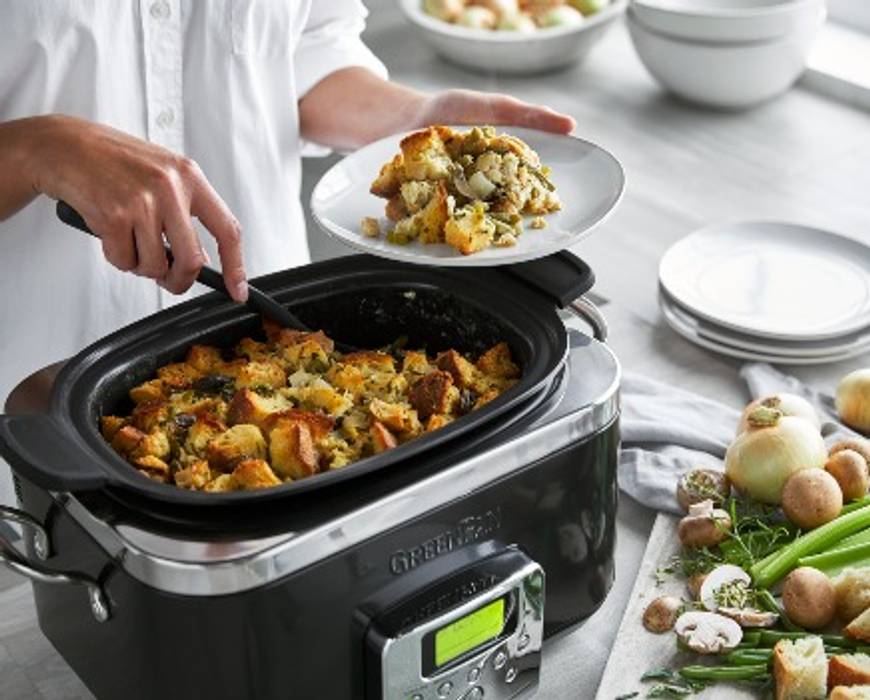 9 Fall Slow-Cooker Recipes You'll Want to Make All Season Long
1. Bourbon Short Ribs with Grits
Slow cooking is the PERFECT way to make tender, flavorful, fall apart short ribs.  Paired with bourbon, honey and fresh herbs, this version is one of our favorites! 
2. Apple Crisp
Our version of the classic apple crisp has honey, lemon, pistachios, and cardamom.  
3. Southwestern Pumpkin Chicken Chili
Pumpkin added to a classic southwestern style chili brings an extra layer of flavor and creaminess that we absolutely love!  Packed full of chicken, vegetables and spices, this is a perfect cool weather meal.  
Perfectly slow cooked chuck roast, seared to perfection and slow cooked until tender.  All paired with an amazing depth of flavors and textures makes this recipe your new favorite lunch!  Great for a group or for you to meal prep for the entire week! 
An absolute classic recipe perfect for simmering away in our slow cooker. With deep savory flavors from perfectly seared meatballs and chicken broth, combined with bright clean flavors of fresh herbs and lemon, it's a soup perfect for every occasion! 
6. Roasted Tomato and Pepper Soup
Every rainy day deserves an easy to make meal, and what better one than a perfectly slow cooked tomato soup. Ours adds layers of flavor by sauteing the tomatoes and pepper to perfect golden brown before simmering for hours! 
Sweet, rich and spiced, our caramel apple cider is the perfect cold weather drink for any party or cozy night at home.  
8. Beef Stew
A little prep in the morning and an all-day simmer in your Premiere Slow Cooker delivers steaming bowls of hearty beef stew by dinnertime. Our recipe is sure to be a go-to favorite for soul-satisfying family meals all year round.
9. Sourdough and Fresh Herb Chicken Casserole
The ultimate comfort meal, slow cooked for hours to make a one pot version of your favorite holiday dinner! Perfect for cozy nights at home, or hearty meals on the go, it's one of our go to slow cooker recipes!