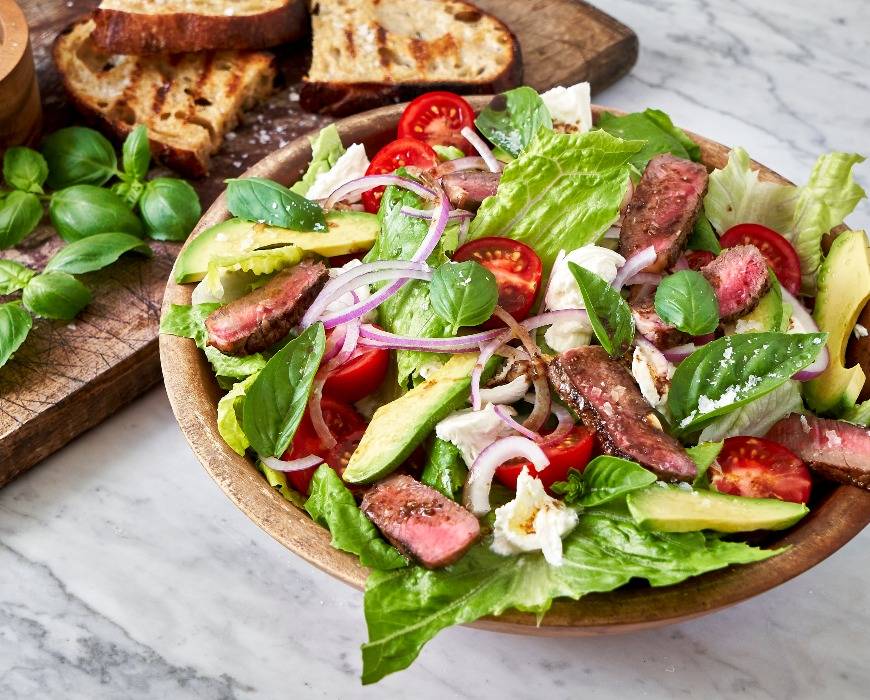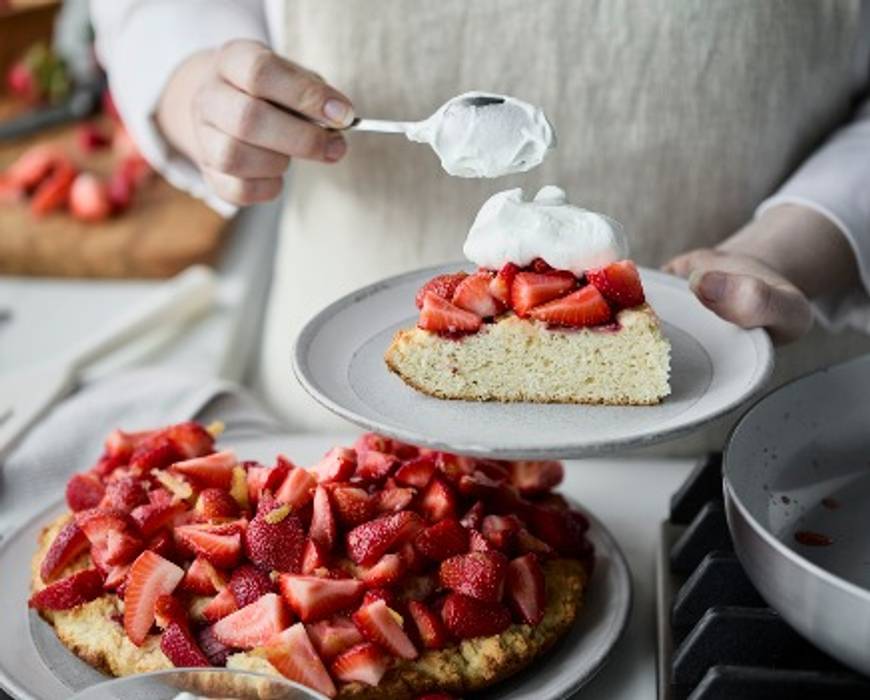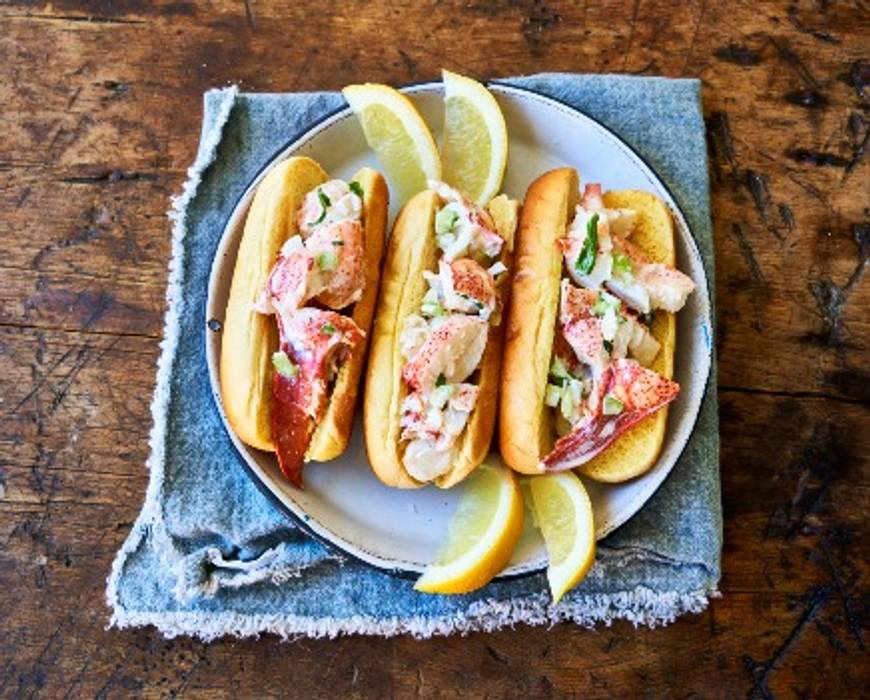 12 Memorial Day Recipes to Kickoff Summer
Make the most out of your Memorial Day weekend and wow everyone with any of these flavorful recipes like spicy honey chicken wings, buttery lobster rolls, or skillet strawberry shortcake. Whether you're planning a backyard cookout, beach party, or small picnic, these delicious ideas are the perfect way to start your summer!


1. Caprese Salad with Grilled Steak
Just when you thought Caprese salad couldn't get any better, we top it with the most delicious (and earth-friendly) grilled steak from our friends at Force of Nature. Plus, a handy, reusable silicone container from Zip Top makes marinating a breeze.
2. Kale Caesar Salad with Homemade Croutons
Discover how easy (and delicious!) it can be to up your salad game with homemade croutons and from-scratch dressing. Caution: once folks taste this Caesar, you'll be in charge of salad forevermore.
3. Skillet Strawberry Shortcake
Summer's too short to fuss with rolling and cutting shortcake dough. Our recipe bakes in a skillet, making it easy to top with macerated berries, then slice and serve with a generous dollop of whipped cream. Resistance is futile.
4. Lobster Rolls with Homemade Potato Chips
Send your tastebuds on a trip to the New England coast with our classic lobster rolls on buttery brioche buns. Serve them up with incredibly crispy homemade chips that beat anything you can buy in a bag.
5. Extra Cheesy Mac and Cheese
Two kinds of cheese, and plenty of it, paired with macaroni in a creamy béchamel sauce, topped with crispy breadcrumbs—this may be our all-time favorite comfort food.
Just when you thought corn on the cob couldn't get any better—our blend of butter, pepper jack cheese, and horseradish takes everybody's favorite summertime side to new depths of flavor.
7. Skillet Sweet & Sour Cherry Pie
Maybe not quite as American as apple pie, but our favorite summertime dessert celebrates plump sweet and sour cherries at the peak of ripeness, accented with a hint of almond extract and ground cinnamon.
8. Summer Shrimp & Veggie Stir Fry
Perfect for busy summer weeknights, our sweet and spicy shrimp stir fry comes together in your Essential Smart Skillet in less than 1/2 an hour. Plus it's healthier than takeout, less expensive, and tastier, too. Win, win, win! 
Sweet and heat comes together in these incredibly delicious chicken wings! Slow cooked to perfection after being perfectly seared, this recipe is one you won't believe was made entirely in a slow cooker! 
Whoever said "bigger is better" obviously dropped the ball on sliders! Serve our crowd-pleasing mini burgers with a DIY toppings bar so everyone can customize their flavors
Move over, marinara! Summer's bounty of ripe tomatoes and fresh basil makes it easy to put together a flavor-packed pasta in just 20 minutes.
12. Grilled Cornbread and Strawberry Shortcakes
Sugar griddled cornbread along with perfectly grilled strawberries brings this version of the classic strawberry shortcake to a whole other level!  A bit of mint would be the perfect garnish and final flavor if you're feeling a bit fancy!  
Featured Product
Valencia Pro Ceramic Nonstick 11-Piece Cookware Set
Our bestselling collection, Valencia Pro is crafted from hard anodized aluminum for maximum strength and scratch resistance while the Magneto™ base delivers fantastic performance on any stovetop.